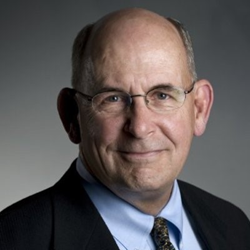 ASHBURN, Va. (PRWEB) February 06, 2018
VTIER Systems is pleased to announce its recent appointment of Mark Vida as Vice President of Business Development and Sales based at VTIER's headquarters in Ashburn, Virginia. In this role Vida will develop sales strategies for Federal, State, and local government as well as commercial markets for VTIER's leading data management and storage solutions.
"Mark has served as an advisor at VTIER since 2016 and we are very pleased that he has now joined us in this expanded role" said Vikas Rana, founder of VTIER Systems. "With over 20 years experience in developing direct, VAR, and strategic partner sales strategies for technology companies, we are excited to bring Mark's expertise to the company"
Prior to VTIER, Vida held executive positions in leading edge technology companies helping them penetrate North American and global markets including key sales, general management, and board positions at ECI Telecom, one of Israel's premier telecommunications companies, and VP and General Manager of ECI's North American subsidiary. Prior to ECI, he spent 8 years with NEC America Inc. as Director of Corporate Sales where he managed the sales teams selling a portfolio of over 1200 products into government and commercial markets and was also responsible for managing federal government and OEM contract departments.
Vida has served on the boards of Microwave Networks, Inc. a Texas based global wireless equipment provider and two US subsidiaries of ECI Telecom: TTN, Inc. and Enavis, Inc.
Vida received Bachelor and Master's degrees from Boston College, and attended postgraduate programs at the Babson College Center for Entrepreneurial Studies and the University of Chicago Booth School of Business.
About VTIER Systems
Founded in 2011, VTIER Systems is a leader in data management solutions and appliances built on innovation, vision and value. Our passion is exploiting tier-based storage technologies and intelligent caching algorithms to automate data management. This enables storage to adapt to business needs in real time resulting in huge cost and operational savings. Storage has been too complex, too inflexible, and too expensive for too long.
For additional information about VTIER Systems data storage management, visit https://www.vtiersys.com or Contact: sales@vtiersys.com or phone: (844) 388-6088