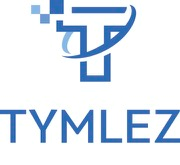 bringing Blockchain to the Enterprise
SEATTLE (PRWEB) February 06, 2018
Tymlez, Inc., a subsidiary of blockchain technology firm Tymlez Group Ltd A.C.N. 622.817.421 (Tymlez), is pleased to announce the appointment of Peter Loop as Principal Blockchain Architect (https://www.linkedin.com/in/peterloop/).
The mission of Tymlez is to bring commercial-grade Blockchain technology to the enterprise. The Tymlez Blockchain Solution Platform (TBSP) allows enterprises to utilize new Blockchain technologies to develop and implement scalable, enterprise ready applications that will not only support new, digital business models but also leverages existing IT-landscapes.
Peter (@Loop_Architect) joins Tymlez, as principle Blockchain architect, in the Seattle office. In previous roles he was AVP/Sr. Principal Technology Architect with Infosys (NYSE: INFY), where he was an evangelist for Distributed Ledger Technologies (DLT). At Microsoft and Intel, Peter architected enterprise systems, driving innovation in cloud strategies. Peter has an MBA in Decision Science and is a graduate of Blockchain University.
"I am excited to be at the leading edge of enterprise blockchain adoption," Peter said. "I believe Blockchains will fundamentally change and/or disrupt how businesses and governments operate, specifically with automation, digitization of processes, tokenization of assets and activities, and codification of complex contracts."
"Tymlez's TBSP is a robust platform that enables developers and business owners to get started today. I'm excited to join this world class team pursing the vision to be the gold standard provider of enterprise blockchain technology."
John Haggard, EVP Americas commented, "Peter is an exciting addition to Tymlez. He is a highly respected thought leader in the Blockchain community as attested to his articles which can be found on Coindesk. He is an expert in guiding enterprises through the fog of emerging paradigms which is exactly what Blockchain technology is, we are thrilled to have him join the Tymlez team."
About Tymlez:
Tymlez is a global company bringing blockchain to the enterprise.
With offices in The Hague, The Netherlands, Scoresheet, Germany, Cambridge, UK, and Seattle, USA, Tymlez delivers a scalable platform for rapid development, management, and deployment of (multi-)enterprise blockchain applications. The platform enables enterprises to develop early Proof of Concepts (PoCs) to full production deployment.
Blockchain or Distributed Ledger Technology (DLT) is a transformative technology that enables significant benefits across many industries such as energy, finance, legal, health, retail, and culture. The Tymlez Blockchain Solution Platform (TBSP) provides a solution which enterprises can use to agilely develop, and launch, distributed ledger applications thus bringing the blockchain revolution to the enterprise.
For more information, visit http://www.tymlez.com. Follow Tymlez on Twitter: @tymlezbv. Recent video: TYMLEZ Blockchain and SUSE CaaS Platform (https://www.youtube.com/watch?time_continue=96&v=IP52mrxrMuw)
Tymlez Group Ltd A.C.N. 622 817 421 has prepared the information in this announcement. This announcement has been prepared for the purposes of providing general information only and does not constitute an offer, invitation, solicitation or recommendation with respect to the purchase or sale of any securities in Tymlez Group Ltd not does it constitute financial product or investment advice nor take into account your investment, objectives, taxation, situation, financial situation or needs. An investor must not act on the basis of any matter contained in this announcement in making an investment decision but must make its own assessment of Tymlez Group Ltd and conduct its own investigations and analysis. Past performance is not a reliable indicator or future performance.