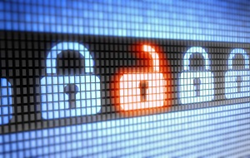 BOULDER, Colo. (PRWEB) February 06, 2018
Enterprise Management Associates (EMA), a leading IT and data management research and consulting firm, today announced it will host a webinar titled "Using Digital Threat Intelligence Management (DTIM) to Combat Threats: Understanding the Ins and Outs of DTIM Platforms," featuring David Monahan, managing research director of security and risk management at EMA, and Alon Arvatz, CPO and co-founder of IntSights.
With threats taking diverse forms across a seemingly limitless array of forums, organizations need the ability to detect threats out on the web quickly. This need is where digital threat intelligence management platforms come into play. EMA has recently released new, cutting-edge research on DTIM platforms. This research identifies the market need for the technology and who should consider it for use in their arsenal.
During this webinar, Monahan and Arvatz will:

Help organizations determine if digital threat intelligence management is right for them
Provide highlights from the new EMA DTIM research
Reveal the methodology behind platform evaluation and an overview of key players in the market
The webinar is Tuesday, February 20 at 12:00 p.m. Eastern. Those who wish to attend can register at: http://research.enterprisemanagement.com/using-digital-threat-intelligence-management-to-combat-threats-pr.html
About EMA
Founded in 1996, EMA is a leading industry analyst firm that specializes in providing deep insight across the full spectrum of IT and data management technologies. EMA analysts leverage a unique combination of practical experience, insight into industry best practices and in-depth knowledge of current and planned vendor solutions to help clients achieve their goals. Learn more about EMA research, analysis and consulting services for enterprise line of business users, IT professionals and IT vendors at http://www.enterprisemanagement.com or http://blogs.enterprisemanagement.com.