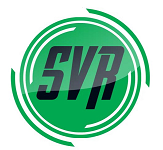 "We take our dealer suggestions very seriously and are constantly working to develop our products and services to make operations much simpler with better asset management."
San Diego, California (PRWEB) February 04, 2018
After recently expanding their operations into a new facility, SVR Tracking is taking strides to enhance their BHPH platform. Today, the company announced the release of enhancements that provide easier access to the location information dealers need most.
Says Garrett Jacoby, SVR Tracking's VP of Sales, "We take our dealer suggestions very seriously and are constantly working to develop our products and services to make operations much simpler with better asset management." Some of the enhancements touted by Jacoby include the addition of an interactive "Action" map and a Device Inventory chart, allowing for quicker vehicle locates and providing up to the minute one-click Mapping, Top Stops and Heartbeats. Jacoby also boasts the new customizable dashboard page that can accommodate more vehicle information, offers convenient search tools and expanded exporting options, even the exportability of 2-minute recovery location history for up to 180 days!
SVR Tracking continues to be an industry leader with their commitment to an all '4G' product lineup using only the most advanced cellular networks and the most comprehensive data platform. To learn more about SVR Tracking and the advancements and changes in GPS tracking, please visit http://www.svrtracking.com.
About SVR Tracking
SVR Tracking Inc. is a San Diego-based high-growth mobile asset management company focused on risk mitigation for dealers and banks that offer financing to customers purchasing a pre-owned car. SVR Tracking provides the networks, applications, and devices so that their customers are able to manage and recover their financed vehicles as a streamlined part of their operations. Using advanced technology, SVR Tracking provides the most scalable platform and advanced level of customer service available.
For more information, visit http://www.svrtracking.com. Our new address is: 7540 Metropolitan Drive, #108, San Diego, CA 92108