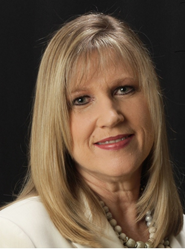 SEATTLE (PRWEB) February 05, 2018
Dr. John Gottman's couples laboratory was first opened in 1986 at the University of Washington. It was notably profiled in "Blink," Malcolm Gladwell's #1 best seller, and has been featured by Dateline NBC, BBC, The Anderson Cooper Show, TIME, and The Atlantic. More than 30 years after its inception, the Love Lab has been reimagined by The Gottman Institute in downtown Seattle for the high-tech modern age.
Using validated questionnaires, emotion coding, state-of-the art equipment, and proprietary software developed specifically for the Love Lab, The Gottman Institute is now able to pinpoint the strengths and challenges in a couple's relationship, and provide data-driven recommendations based on mathematical models integrating nonlinear differential equations.
The evaluation draws from more than 10,000 data points to measure three primary domains in a couple's relationship. The data is gathered, coded, analyzed, and summarized by Carrie Cole, Love Lab Director. Carrie is also a Certified Gottman Therapist and Master Trainer for The Gottman Institute.
Couples receive an extensive, 36-page personalized report. If desired, they also receive guidance and referrals for follow-up or continued treatment with a therapist in their area.
The full-day Love Lab Experience takes 10 hours and costs $4,500 per couple.
About The Gottman Institute
The Gottman Institute provides practical, research-based tools to strengthen relationships based on over four decades of research and clinical practice. No other approach to couples education and therapy has relied on such intensive, detailed, and long-term scientific study of why marriages succeed or fail. To learn more about The Gottman Institute and the Love Lab Experience, visit http://www.gottman.com.