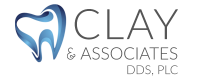 "We are so grateful for this donation," says FDCSD Director, Molly Nelson. "Business, alumni and community support are essential for the (FDCS) Foundation. It helps raise the level of excellence in our schools."
(PRWEB) February 09, 2018
Giving back is an important part of the community involvement for the Clay and Associates DDS, P.C. team. The proceeds from a recent fundraiser at their Fort Dodge, Iowa dental clinic was presented to the members of the Fort Dodge Community Schools Foundation Board during a recent meeting.
"I have three children in the Fort Dodge Community School system so this is a very personal way to give back to the school, our community and all the students," says Dr. John Clay of Clay and Associates DDS, P.C.
In 1985 the Fort Dodge Community Schools Foundation was created to meet the needs of students and faculty. With the support of generous donors, like Clay and Associates DDS, P.C., the foundation can continute to enhance the educational experience for the students and staff at the Fort Dodge Community School District.
Just recently, the FDCS Foundation provided grants that included:

$7,092 for English Language Arts books for all 1st grade students
$4,600 for Makerspace equipment for the Duncombe Elementary School Library
$4,450 for Metalworking Machinery for the Industrial Technology Program at Fort Dodge Senior High
$500 for the SMART Program at Butler Elementary School
Presenting the check for $2,000 to the FDCS Foundation Board members Holly McClintock, Jennifer Pederson, Jamie Johll, Nate Gibson, Lindsey McKinney, Joe Vonsak and FDCSF Director Molly Nelson is Dr. John Clay and Dr. Shaun O'Neill.
"We are so grateful for this donation," says FDCS Foundation Director, Molly Nelson. "Business, alumni and community support are essential for the (FDCS) Foundation. It helps raise the level of excellence in our schools."
Additional information on the FDCS Foundation can be seen on their Fort Dodge Community Schools Foundation website.
Clay and Associates DDS, P.C. is located at 1905 North 15th Street, Fort Dodge, IA 50501. The dental clinic provides dental and oral health services for the entire family. Information is available on the website at http://www.clayassociatesdds.com, by calling 515-573-7601 or by email at info@clayassociatesdds.com. Follow along on Facebook, Twitter and LinkedIn.