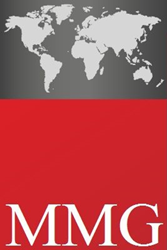 Natasha Bambridge, UK Product Certification Director at BSI comments: "In today's digital world, it's becoming increasingly important for organizations to employ rigorous security measures, not least in the area of SMS messaging.
LONDON (PRWEB UK) 6 February 2018
BSI's Kitemark for Secure Digital Transactions is a rigorous security testing scheme which verifies and evaluates the security of individual applications, servers and infrastructure. Initially piloted by the banking industry, the scheme helps organizations to demonstrate that they take customer data protection seriously. The Kitemark is a symbol of trust and product quality that was first registered in 1903 and is now recognized worldwide.
MMG has been awarded the Secure Digital Transaction Kitemark having been assessed against its:
Secure API's for Secure SMS Messaging
Web Application
Web Interface
Web Services
Server Architecture
Combatting cyber risk is crucial in any business. According to the recent Horizon Scan report by the Business Continuity Institute (BCI) (in association with BSI), cyber-attacks remains the top threat perceived by businesses. Many companies continue to trail behind on information security, however following the recent introduction of the European General Data Protection Regulation (GDPR), UK companies will be obliged to protect the personal data they hold on customers, employees, prospects and others – with the risk of penalties for any failure to do so.
The BSI Kitemark for Secure Digital Transactions requires a website or app to undergo rigorous and independent testing to make sure it has the security controls in place for the financial and/or personal information it is handling.
The assessment involves organizations achieving and maintaining certification to the international Information Security Management System Standard (ISO 27001) for the parts of the business that handle confidential data, as well as undergoing rigorous internal and external penetration tests which scan for vulnerabilities and security flaws.
In addition to an organization's typical regime of tests and audits, to earn the BSI Kitemark the website or app will be subject to further independent and regular monitoring and assessment, including penetration tests and Kitemark audits. The application security tests are performed by a CREST certified tester with over 30,000 hours of penetration testing. Tests are conducted to the latest OWASP ASVS standard every 3 months. Currently version V.3.1
About MMG
MMG (Mobile Marketing Group) is a leader in secure SMS Messaging to businesses and enterprises around the world.
With a global SMS network coverage MMG delivers A2P SMS Messages to over 200 Countries and 800+ Mobile network operators for some of the largest brands and government departments.
SMS Messages are delivered globally within seconds through the MMG infrastructure which can handle over 70,000 API connections per second.
Clients can also utilise the online platform for scheduling and creating campaigns.
Typical uses include: Two Factor Authentication Pins, Banking Alerts, Service Notifications, Delivery Confirmations and Marketing.
With hundreds of clients including; Her Majesty's Revenue and Customs (HMRC), Home Office, Papa Johns, NHS, Cabinet Office etc.
All industry sectors use MMG from Government, Retail, Delivery, E-Gaming, Finance and many more.
MMG has been a UK Government supplier since 2013 and is certified to ISO 9001, ISO/IEC 27001, Cyber Essentials, Cyber Essentials Plus, and the BSI Kitemark for Secure Digital Transactions.
For more information on MMG and the Secure SMS Messaging Services for Business and Enterprises visit http://www.mmg.co.uk
Natasha Bambridge, UK Product Certification Director at BSI comments:
"In today's digital world, it's becoming increasingly important for organizations to employ rigorous security measures, not least in the area of SMS messaging. BSI is dedicated to promoting excellence when it comes to cyber and information security and we're delighted to have been able to support MMG with achieving the Secure Digital Transactions Kitemark. This will enable them to demonstrate to customers that they are committed to safeguarding information."
Contacts
MMG: Mobile Marketing Group,
+44 (0) 207 873 2421
sales@mmg.co.uk
https://www.mmg.co.uk
Twitter: @mobilemg