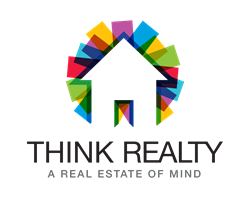 It's important as entrepreneurs to have a value-first, give-back-first mentality.
KANSAS CITY, Mo. (PRWEB) February 06, 2018
Think Realty, the industry leader in residential real estate investor resources and education, announced its seven panel selected 2018 Industry Influencers in the February issue of Think Realty Magazine. Industry Influencers are real estate industry professionals who work to refine investing strategies for the betterment of communities, create more effective ways of generating returns in real estate and create life-changing opportunities for others, through accessible and understandable education materials and training for industry newcomers. Industry Influencers make distinct, measureable differences in the way the real estate industry invests and in how the industry, as a whole, is perceived by the general public.
Think Realty's 2018 Industry Influencers:

Sonia Booker, Sonia Booker Enterprises.
AdaPia d'Errico, Real Health Real Wealth.
Joe Fairless, Best Real Estate Investing Advice Ever Show.
Gene Guarino, Residential Assisted Living Academy.
Ross Hamilton, Connected Investors.
Kimberly Smith, Avenue West Global Franchise.
Kevin Ortner, Renters Warehouse, Rent Estate.
Eddie Wilson, president of Affinity Worldwide and Think Realty: "As we developed the list of Think Realty Industry Influencers, we considered the real estate investors that are carrying the message of the industry, while refining and creating effective strategies, and making success in the industry attainable for others by sharing their subject matter of expertise. Each stand-out investor on our list is meaningfully affecting the way real estate investing is conducted and perceived within the industry and the general public."
"It's important as entrepreneurs to have a value-first, give-back-first mentality," said Fairless. "The more we give, the more we grow and the more successful in business we become."
Think Realty is a central education and information resource for new investors and seasoned professionals, providing members with valuable tools that help them to optimize their competitive advantage, succeed in the industry, achieve wealth-building goals and live a life of purpose. Think Realty is part of Affinity Worldwide. More information about Think Realty can be found at http://www.thinkrealty.com; more information about Affinity Worldwide can be found at http://www.affinityworldwide.com.
For additional comments or questions please call or email
Laura Chalk, PR Manager
Affinity Worldwide
816-398-4111 x 86172
lchalk(at)affinityworldwide(dot)com
###