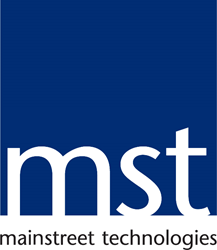 We encourage financial institutions to complete the survey as the greater the participation the more revealing the results.
ATLANTA (PRWEB) February 07, 2018
MainStreet Technologies (MST) has launched the 2018 version of its annual Lender Survey. Sent to financial institutions doing business in all U.S. states and territories, the survey intends to reveal where institutions are in their transition to CECL, demonstrate how they are addressing the key transition issues, and identify emerging trends as lenders make their way along the long and complex path to CECL compliance.
Ninety-five percent of the respondents to the MST 2017 Lender Survey had at least begun preparations for CECL. Few, however, had yet to make substantial progress.
"They'd started the process," noted MST CEO Dalton T. Sirmans, "if only the earliest stage, meeting internally to discuss their transition and plan the process."
While the vast majority of survey respondents, 86.6 percent, reported being in the initial meetings stage of CECL preparation, their internal meetings were limited, mainly to accounting and lending personnel. Only a third of responding institutions had invited people in operations and auditing into their discussions; only 41 percent included a chief administrative officer and less than one-fourth, a director. The 2017 survey also revealed that only a small percentage of lenders had the data they will need for estimating their allowance under CECL.
"As accurate reflections of the state of our industry relative to their CECL transition, our surveys have been referenced by industry media and governing bodies," Sirmans pointed out. "But more importantly, the shared intelligence benefits participating lenders, allowing them to see how their peers are addressing key CECL transition issues and the decisions they are making en route to CECL compliance.
"We encourage financial institutions to complete the survey as the greater the participation the more revealing the results." Allowance professionals at financial institutions can participate in the survey at https://www.surveymonkey.com/r/KTNGH3Z .
The survey closes on February 16 and a full result whitepaper will release shortly thereafter. Participants will receive the data first.
About MST (MainStreet Technologies)
MST is the leader and pioneer in allowance software solutions, advisory services and education. Financial institutions across the U.S. employ MST to address their allowance requirements, including the software and subject matter expertise to achieve and maintain compliance with U.S. GAAP and the impending CECL accounting standard. MST solutions are tailored for the institution, integrate with core and other lender systems, and exponentially improve efficiencies. Contact MST at 877-910-9789 or visit the MST website: http://www.mainstreet-tech.com.