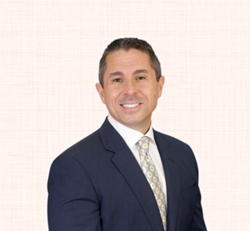 I have devoted my life to seeking justice for my clients and improving the standards of my profession.
BOCA RATON, Fla. (PRWEB) February 06, 2018
Padula Bennardo Levine, LLP is proud to announce that Partner and Co-founder Stephen J. Padula has been named as a top lawyer in the Corporate and Business Litigation category by South Florida Legal Guide.
The publication has been supplying valuable information to the legal and business community for 18 years. In addition to editorials and articles written by lawyers and financial professionals, South Florida Legal Guide also profiles prominent firms and individual attorneys.
To receive this award, legal professionals must be nominated by other legal professionals in a peer-nomination process.
Each lawyer included in South Florida Legal Guide's Top Lists must be "vetted for their experience, credentials and contributions before being included in our publication," says Editor Richard Westlund.
"We need to consider an individual's integrity, character and values, as well as a resume, when deciding to engage or recommend an attorney."
South Florida Legal Guide's editorial department reviews each nominee, looking specifically at their standing with the Florida Bar, specific accomplishments, and record of achievement.
"I am so appreciative of this honor," says Mr. Padula. "I have devoted my life to seeking justice for my clients and improving the standards of my profession. The recognition of what I have been able to accomplish is humbling."
Stephen Padula's record includes numerous jury and non-jury cases in the areas of business, employment, real estate, and construction. He has represented a variety of clients including prominent business entities, real estate developers, contractors, and other distinguished individuals.
Through experience and hard work, Mr. Padula has won numerous favorable judgments. In early 2009, he received a final judgment in favor of his client for over $16.5M related to violations of Florida's Racketeer Influenced and Corrupt Organization (RICO) Act.
He is one of the few attorneys in all of Florida who is board certified by The Florida Bar in both Business Litigation and Civil Trial. This is The Florida Bar's highest level of evaluation of competency and experience for attorneys. Only certified attorneys like Mr. Padula are allowed to identify themselves as "specialists" and "experts" in their area of distinction.
Mr. Padula has received other prestigious awards, including Super Lawyers and Florida Elite Magazines. He is peer-review-rated AV® Preeminent™ by Martindale-Hubbell, the organization's highest rating.
In 2015, Mr. Padula was appointed by The Florida Supreme Court to become a member of its Jury Instructions Committee for Contract and Business cases and currently serves on the Committee, helping to develop the standard jury instructions for Florida's contract and business cases.
About Padula Bennardo Levine, LLP
Padula Bennardo Levine, LLP strives to be the complete business source to meet all the legal needs of business owners in Boca Raton and South Florida. To that end, the firm's attorneys engage in matters across the spectrum of South Florida business transactions and litigation, including labor and employment issues, real estate matters, construction law, franchise litigation, and more. Learn more at: http://www.pbl-law.com.