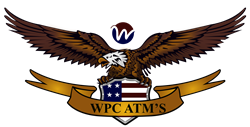 The fact is "CASH IS KING", everyone needs it and if your location can provide access to it, they will come back!
WATERBURY, Conn. (PRWEB) February 13, 2018
- The Basics
Signs that depict a business is in a dire need of getting an ATM.
"If you have a cash only business it's a no brainer, your customers need cash. If your POS goes down and you know it does, your customers need cash. People need cash for a variety of reasons and if your business can provide them that convenience while at your location they will return. But, it's not just merchants, educational Institutions – students may need cash for lunch, supplies or special projects. Corporate offices – employees may need cash for the way home, contribute to a corporate charity or make a withdrawal on payday. The list goes on … hotels, airports, sporting venues. The fact is "CASH IS KING," everyone needs it and if your location can provide access to it, they will come back!"

Is the Location Suitable for an ATM?
Not all ATMs at business locations give the same results.
"There are some important questions you need to ask yourself before you make the decision of buying or placing an ATM at your business location. First and most important, do you have the traffic to support it? If your traffic is light, frankly, you need more than an ATM. Businesses need to look at an ATM as an asset and benefit to the customer not as an attraction to drive sales. To help put this in perspective - a 40-room hotel might get 40 transactions/mo., a 600 employee corporate office might receive 100 transactions/mo., but a gas station next to a highway or bus and train station might do over 500 transactions/mo. and that's because of LOCATION – LOCATION – LOCATION. Every location is unique, we will always consult with the customer to discuss if their location is suitable for an ATM."
When deciding to place an ATM in a business, look for the best options.
1. Free ATM Placement
High-traffic business location with a constant need for cash by the customers.:
Free ATM Placement is the best option. The turn-key solution, revenue sharing without the hassle.
2. ATM Partnership
Businesses with moderate traffic or interest not eligible for Free ATM Placement:
ATM Partnership is the best option. The 50/50 Program. Business provides the cash, ATM Provider supplies the Automatic Teller Machine, ATM Service and ATM Processing.
3. ATM Purchase/Lease
Want to keep all the surcharge revenue? The best choice in this situation will be to purchase or lease the ATM. A straightforward solution. Buy or lease the ATM, manage, maintain it and keep 100% with free ATM Processing.
About the Company
Worldwide Products Corp. is a complete ATM Placement Service Company offering "no hassle" ATM Business Solutions. Providing ATM Placement, ATM Management and ATM Processing to Connecticut businesses and throughout New England. We are a trusted and a BBB accredited company with A+ rating. To learn more contact us today at (855) 972-2867.