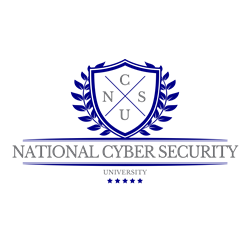 it takes a hacker to catch a hacker
ATLANTA (PRWEB) February 06, 2018
National Cyber Security University (NCSU) has started a program that teaches convicted felons also known as Ex-Offenders how to fight cyber crime. "NCSU's Second Chances program was designed over two years ago as a way to combat the rising cyber-crime thefts that reached over $1 trillion world wide," say NSCU director Dr. Amber Perymon. "We are very happy that President Trump mentioned giving ex-offenders a Second Chance at the January 30, 2018 State of the Union Address, when he said 'As America regains its strength, this opportunity must be extended to all citizens.' For this reason, NCSU will embark on reforming our prisons to help former inmates who have served their time to get a second chance in hopes of never returning to prison again', says Dr. Perymon.
According to Hi-Tech Crime Solutions, Cyber-crime will generate $1 trillion in 2018 for cyber criminals worldwide. Gregory Evans one of the instructors of the Second Chances programs says, "The reason why cyber crime is on the rise and will likely never decline, is because many of the people who are hired to protect government and corporate networks, are not hackers. They have often only learned how to protect networks in theory in a classroom and from books. Note that every time there has been a major security breach with companies such as Equifax, Target, or Home Depot, there is no arrest made. They focus on who is to blame, but never an arrest. This is because those protecting networks are not taught to think like criminals. You have to learn how to think outside of the box. Like the old saying goes, it takes a thief to catch a thief. It is clear that it takes a hacker to catch a hacker", according to Evans. In an audio at the NCSU website (https://www.nationalcybersecurityuniversity.com/bundles/second-chances), Evans explains why certain ex-offenders are more qualified than a cyber security expert with a Ph.D. from a major university.
NCSU has been working with several organizations and individuals so that after the student graduates, prospective employers are more than satisfied with the knowledge the student has. Anthony Taylor, a 21-year veteran with Court Services and Offender Supervision Agency (CSOSA), the federal probation agency that monitors all of Washington DC's ex-offenders said, "ex-offenders understand they made a wrong choice, but after serving their time and going home, it's hard for them because people continue to judge them for what happened yesterday, not for the hard work they're putting in today."
Retired Army Intelligence Colonel Dr. Chip Phillips, who has taught cyber security courses at Georgia Tech, Georgia State and now at the University of Houston in Clear Lake has been bringing in an ex-offender with NCSU to teach his students how to, "think like a hacker," for many years. "In my classes, I teach the theory of cyber security. We let the students know that part of the problem is that there is only so much that we can do. The hackers are ahead of the game, and we can't keep up with them", says Dr. Phillips.
During Atlanta Georgia's recent inauguration, City Council President Felicia Moore acknowledged in her speech that she has heard from her constituents that want city council to, "provide the resources and strategies to break the cradle to the prison pipeline." Chief Judge Calvin Graves said he wanted, "Atlanta to be a leader in creating Second Chances for ex-offenders."
NCSU is looking to partner with city, state and federal governments as well as churches with prison programs and other non-profits that cater to ex-offenders and homeless populations.
Student can take any course online or via their cellphone/tablet by downloading the National Cyber Security University App in the Apple or Google App store.
NCSU's Second Chance's program is made up of 6 Courses:
1. Changing Your Mind Set – This is a self-guided program designed to bring awareness to cognitive distortions that lead to maladaptive behaviors. It includes working on adaptive social skills such as active listening, understanding your feelings and how they affect your behavior, how to effectively respond to anger and frustration, as well as problem solving. It also helps students to understand how their previous lifestyle, including who they associate with may disrupt their success.
2. Discovering Computers – This course ensures that students have a basic understanding of all aspects of computers.
3. Microsoft Office – Students will master all aspects of Microsoft Office.
4. After taking the first 3 courses, the student has the option of choosing one of the following cyber security certification courses:

Computer And Mobile Forensics Investigator
Certified Web Intelligence Analyst
Information Security Specialists
5. Mastering Business and Entrepreneurship – Teaches the students how to start and run a successful business.
6. How to Build a Website – This course teaches students how to build a website for their new business or as a personal website for promoting and marketing their new skills.
For more details on NSCU's Second Chances go to https://www.nationalcybersecurityuniversity.com/bundles/second-chances.
About National Cyber Security University:
National Cyber Security University is an eLearning organization that empowers the laymen to the professionals with real-world applicable training to enhance their professional credentials and skill sets. Our courses are designed by professionals in the industries of Cyber Crime, Intelligence & Counter-Intelligence, Cyber Security, eCommerce Fraud, Cyber Crime, Cyber Extortion, Cyber Blackmail, Parent Security, Child Security, Industrial Espionage and Sex Trafficking.
For more information contact
National Cyber Security University
Dr. Amber Perymon
(888) 8TEACHU Ext. 700
2ndchances(at)nationalcybersecurity(dot)com