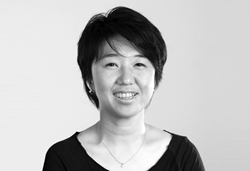 Coral Gables, Fla. (PRWEB) February 07, 2018
The Tecnoglass Lecture Series is a year-long program of lectures, interviews, and symposia focused on a theme that is of particular relevance to U-SoA. The 2017-18 series focuses on housing, examining emerging trends such as new technologies for home design; expanded outdoor living, universal design and accessibility features in homes; home office growth influenced by work patterns; residential projects integrating into mixed-use facilities, infill development for smarter homes, and an Increased focus on a healthy home environment.
Atelier Bow-Bow, leading firm based in Tokyo, started in 1992 with co-founders Kaijima and Yoshiharu Tsukamoto. With over 25 years of experience in the field, the firm has been recognized worldwide for provocative design philosophies, theoretical projects, and built work. Theories and ideas include pet architecture, micro public space, behaviorology, generational typology, Da-Me architecture, and void metabolism. Built projects include the Nora House, Hanamidori, and House Tower all in Tokyo, Japan.
Kaijima is a graduate of Japan Women's University and Tokyo Institute of Technology. She was a visiting professor at Harvard GSD and recipient of a RIBA International Fellowship.
The lecture is at the University of Miami School of Architecture, Glasgow Hall, Jorge Perez Architecture Center on Wednesday, Feb. 7, at 6:30 p.m., it is free and open to the public. The lecture will also be broadcast online on the Tecnoglass website: https://www.tecnoglass.com/momoyo-kaijima.