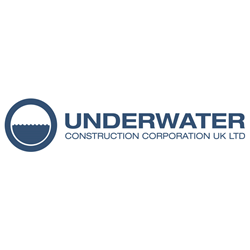 (PRWEB) February 07, 2018
Nuclear Divers from Underwater Construction Corporation UK Ltd (UCC UK Ltd) have begun working in the former spent fuel storage pond of the Sizewell A Magnox nuclear power plant in the UK. The work is similar to the previous 18-month project in the Dungeness A spent fuel pond near Ashford, Kent, UK.
Philip McDermott, General Manager, of UCC UK Ltd states the use of nuclear divers to process and package Intermediate Level Waste (ILW) has proven to be very effective. The projects have lowered overall worker radiation exposure, reduced schedules, and reduced costs for the customers and ultimately the UK Government.
At Sizewell A the nuclear divers, using underwater plasma cutting have size reduced, and packaged more than 30 fuel skips in record time, when compared to previous methods.
Additional underwater tasks are the de-planting, segmenting, and packaging of spent fuel pool furniture, cleaning and sorting debris, and assisting Magnox personnel with other challenging tasks such as rigging components for removal where there is no, or limited access from the pond above.
Sizewell A Site Ponds Programme Manager Steve Franks said, "The scale of work to be delivered by the divers is huge. Although we have only one pond to decommission, the inventory of the pond is larger than at Dungeness A, but we will still be looking to speed up the work wherever it is safe to do so."
Geoff Suitor, head of the Magnox programme for the NDA, said: "Magnox's implementation of innovative approaches, such as the use of divers to handle radioactive waste in ponds, contributes to real progress in reducing risks and hazards at the Magnox sites. Together, we are successfully cleaning up and making safe the UK's earliest nuclear sites on behalf of communities and the environment." (1)

World Nuclear News, February 02, 2018, "Taking the plunge with Sizewell A pond clearance"