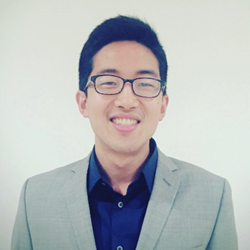 We're very excited and honored that Chris & Team in Residence have joined the EDU Ecosystem as their combined blockchain experience is unparalleled. We're committed to ensuring that we have the best-in-class advisory board providing us with strategy guidance," said Michael J. Garbade, CEO of LiveEdu
SAN FRANCISCO (PRWEB) February 07, 2018
Business development guru Chris Ji from Twitter and Team in Residence will be joining the EDU ecosystem as an advisor. Chris will be bringing his extensive experience and knowledge in the areas of influencer marketing and business development to the ecosystem. He will also provide introductions to a host of strategic partners.
Chris has been an early advisor to several leading token ecosystems, including Quantstamp. In his business development role at Twitter he focused on mobile advertising and app monetization. Prior to this, Chris was senior manager of business development at MoPub, the world's leading ad server for mobile application publishers, designed to drive more ad revenue through a single solution, until its acquisition by Twitter in October 2013.
He is currently a partner at Team in Residence, a group of successful entrepreneurs and venture capitalists that partner with talented innovators to create sustainable enterprises. Before that, Chris was head of Captiv8, the platform that organizes social data and makes it universally accessible and predictable. He was also the senior manager for The MobFox Publisher Platform, a fully-featured ad serving solution for publishers on any mobile platform that was acquired by Matomy Media Group in October 2014.
Chris, is a graduate of the University of California, San Diego with a Bachelor of Arts (B.A.) in the field of International Studies - Economic. "We are very excited and honored that Chris and Team in Residence have joined the EDU Ecosystem as their combined blockchain experience is unparalleled. We are committed to ensuring that we have the best-in-class advisory board providing us with strategy guidance," said Michael J. Garbade, CEO of LiveEdu.
About EDU Ecosystem
EDU Ecosystem (LiveEdu) is a decentralized learning ecosystem that teaches people how to build complete products in future technological fields. They are building the YouTube for online education and professional development. You can also describe their ecosystem as the next-generation Lynda.com. Unlike existing online education platforms, LiveEdu is not focused on beginners, but mainly intermediates to experts. People learn on LiveEdu by watching how peers build real projects and can also download all project resources and files. The new LiveEdu platform is set to launch in 2018 and will start with eight main topics which encompasses several subcategories: Artificial Intelligence, Cybersecurity, Game Development, Data Science, Cryptocurrencies, Programming, Design, and Augmented and Virtual Reality.
Project creators in the LiveEdu ecosystem will build 10,000 projects for these topics. In 2019, the ecosystem will be opened for all topics. For now LiveEdu is an app blockchain company and using ERC20 smart contracts, but in 2021 LiveEdu will build its own protocol. Simply put LiveEdu is building the Steemit for professional development and targeting the $306 billion professional development market.
Website and Social Media
Website: https://tokensale.liveedu.tv/
Whitepaper: https://tokensale.liveedu.tv/static/docs/LiveEdu-white-paper.pdf
Telegram: https://t.me/educoins