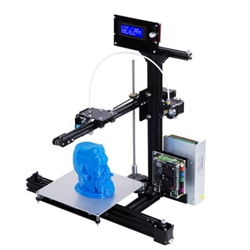 Florida (PRWEB) February 06, 2018
Since a few years ago, 3D printing has established itself as a revolution, multiplying the productive power of enterprises with little capacity for investment. It made possible the installation of a small factory in the house.
With the evolution and increased accessibility of 3D printers, more and more ordinary people do not have to go to the stores to buy kitchen items, for example. And this evolution also translates into a speed of production, making the small business owner an increasingly profitable low-scale investment.
These low-cost 3D printers are divided into fully assembled, partially assembled and DIY (do it yourself). DIY tends to be the cheapest, on the other hand, there is the hassle of having to assemble them before using them.
See the following link for the best offers of 3D printers on the internet at OutletTec