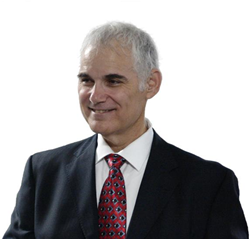 With retirement, so many people think it's a far-off thing
ASHEVILLE, N.C. (PRWEB) February 07, 2018
Just as the most critical hours of a flight are often before a landing, retirement investors often need to enhance their focus as they near their retirement age. That's why Jim Hitt, CEO of American IRA in Asheville, NC, recently took to the American IRA blog to offer a guide to Self-Directed IRA owners who are curious about the next steps that come with approaching every investor's goal.
As Jim Hitt explained in the post, this time can sneak up on some people. When investors are in their 20s and 30s, the days of retirement can seem like mythical, far-off places. But then retirement age comes around eventually, and investors start to wonder where the years have gone. Jim Hitt argues that these years are some of the most important when using Self-Directed IRA strategies for retirement, because it's essential to get as much value as possible out of these accounts.
Jim Hitt recommends starting with an assessment. Wrote Jim Hitt: "Now's the time for a realistic assessment of how much you can expect to receive per month and per year, on a sustainable basis from your retirement accounts, personal savings, pensions, taxable investments and Social Security benefits, as well as your required monthly and annual expenses." This assessment is critical for understanding how much money can come out of the accounts, which is essentially a way of measuring how long the money will last in retirement. It also helps establish the expectations and budgeting that will enable a retirement lifestyle moving forward.
Investors should also note that there are "last-minute" retirement plan contributions available for investors. Handling contributions before the end of the year, notes Jim Hitt, is critical for anyone who wants to squeeze in more retirement money into an IRA the safe and legal way, getting the money on the books for the calendar year so that it's there in a tax-protected account.
"With retirement, so many people think it's a far-off thing," Jim Hitt said. "But for some, it's just around the corner. It's vital that those with a Self-Directed IRA understand how to take advantage of all the wonderful things they've done for themselves over the years so they can stretch their retirement dollar and live in as much comfort and peace as possible."
For more information on those retirement years, visit the blog at http://www.AmericanIRA.com or call 866-7500-IRA.
"About:
American IRA, LLC was established in 2004 by James C. Hitt in Asheville, NC.
The mission of American IRA is to provide the highest level of customer service in the self-directed retirement industry. Mr. Hitt and his team have grown the company to over $250 million in assets under administration by educating the public that their self-directed IRA account can invest in a variety of assets such as real estate, private lending, limited liability companies, precious metals and much more.
As a self-directed IRA administrator they are a neutral third party. They do not make any recommendations to any person or entity associated with investments of any type (including financial representatives, investment promoters or companies, or employees, agents or representatives associated with these firms). They are not responsible for and are not bound by any statements, representations, warranties or agreements made by any such person or entity and do not provide any recommendation on the quality profitability or reputability of any investment, individual or company. The term "they" refers to American IRA, located in Asheville, NC."