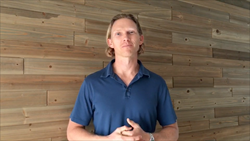 Sales have grown every single month since we started with Sellers Playbook. Thank you guys for all your help!
MINNEAPOLIS (PRWEB) February 07, 2018
It is not difficult to find a flurry of opinions on the internet. But are they always true?
At Sellers Playbook, they offer in-depth seminars for FBA Amazon business owners and entrepreneurs looking to get started selling online. Their seminars help people learn the ins-and-outs of selling on Amazon, so they can make smart choices for their businesses.
Sellers Playbook is not immune to negative reviews and unfair feedback. Many of the people with these opinions have not interacted with the program on any level and do not accurately speak on what they have to offer. Sellers Playbook is more than a "course"; they are a full business support system.
In this video, "Sellers Playbook's Amazon Seminar… Is it a Scam, or the Answer??", you'll see an honest review from Nick, a Sellers Playbook Member who owns a weight loss company and has his own private label line of supplements. Nick talks about his inability to get sales going, and the turn his online business took after joining Sellers Playbook. The coaching structure and support he received helped him raise sales every single month since joining Sellers Playbook.
Sellers Playbook always welcomes honest feedback and continuously looks for ways to enhance their selling system.