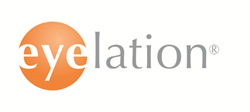 TINLEY PARK, Ill. (PRWEB) February 07, 2018
Since 2011, Eyelation has been providing prescription safety eyewear programs to companies looking to simplify their program. Today, Eyelation has hundreds of companies using its innovative program across North America. Last week Eyelation launched a new ecommerce website that provides public access to their prescription safety eyewear.
Safety glasses have come a long way since the old days when there were basically just a few, really unpleasant styles to choose from. Many of the frames available now are indistinguishable in general appearance from eyewear that may be worn at home. For people who do woodworking, construction, or even yard work at home, proper prescription safety eyewear is critical.
The American Academy of Ophthalmology estimates there are approximately 2.4 million eye injuries in the United States each year with household products accounting for 125,000 of those injuries. An estimated 90 percent of eye injuries are preventable with the use of proper safety eyewear.
Unfortunately there is a lack of awareness and availability of prescription safety eyewear in the mainstream optical marketplace. Many practices have little or no safety eyewear available, and it is rarely displayed among the other selection. Workers in the construction field in particular are often forced to purchase their own safety eyewear, and it can be hard to find. Since inception, Eyelation has provided tens of thousands of workers with better vision and proper eye coverage. Eyelation is hoping to do the same for the general community. Individuals looking to protect their eyes at work or home can now order directly from Eyelation. For more information on Eyelation visit https://eyelation.com.