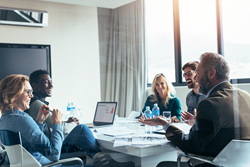 Of course, the traditional sales professional looking for a new permanent home and those inexperienced who want to kickstart a career in sales are also welcome.
VENTURA, CA (PRWEB) March 08, 2018
STARKART and the NALA recently updated their sales presentation and materials, making them more informative and user-friendly. With embedded short and informative videos throughout the sales presentation and high-quality graphics, the presentation could sell the product on its own, giving the business owner more insight and a clear understanding of what they are purchasing before making their marketing decision.
"We are always looking for ways to improve and stay relevant. As a result, we have created some fantastic presentations to help our sales team make the sale. We are now hiring those interested in a career in sales, including moms and dads who may not be able to work the traditional hours, veterans who are just reacclimating to private life, military spouses supplementing active duty incomes, those with physical limitations that require them to work from home, students who must accommodate class schedules, and seniors who want to remain active in the workforce," said Keith H Sonne, Executive Vice President of STARKART and the NALA. "Of course, the traditional sales professional looking for a new permanent home and those inexperienced who want to kickstart a career in sales are also welcome."
STARKART and the NALA offer complete and ongoing professional training. Sales jobs are available in several Call Centers throughout the country, directly from one's home or in the field. Both 1099 and W2 positions are available. STARKART and the NALA have been consistently hiring despite a sometimes rough economic climate. The company has never had a lay-off.
Through its media campaigns, including press releases, social media, NASS audio branding, reputation management, and directory management, the NALA offers small and medium-sized businesses unique ways to reach quality customers, grow meaningful networks and effortlessly generate a positive online reputation. STARKART, whose mission is to help local businesses attract new customers and remind their existing ones that they are still there to serve them, through its successful grocery cart advertising program, has partnerships with top retail chains in over 14,000 locations.
For more information about joining STARKART and the NALA as a sales associate, and to send a resume, please call ​(866) 767-3238.
About STARKART
STARKART has the largest shopping cart advertising network in the United States and Canada offering grocery cart advertising that reaches a network of thousands of locations. It offers small and medium-size businesses the chance to pinpoint their audience, reaching current and potential customers throughout their entire marketing area. For more information, please visit http://www.starkart.com.
About the NALA™
The NALA offers small and medium-sized businesses effective ways to reach customers through new media. As a single-agency source, the NALA helps businesses flourish in their local community. The NALA's mission is to promote a business' relevant and newsworthy events and achievements, both online and through traditional media. For media inquiries, please call 805.650.6121, ext. 361.