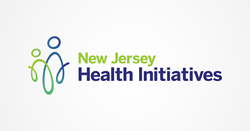 CAMDEN, N.J. (PRWEB) February 08, 2018
New Jersey Health Initiatives (NJHI) – the statewide grantmaking program of the Robert Wood Johnson Foundation (RWJF) – is now accepting proposals for its 2018 Upstream Action Acceleration funding initiative.
The Upstream Action Acceleration initiative will support existing cross-sector coalitions working "upstream" with community stakeholders to implement environmental-, policy- and systems-change strategies that impact health prior to the onset of disease and illness, and accelerate their work in established priority areas to improve community health. NJHI will provide up to 16 grants of up to $100,000 over two years to coalitions whose focus might include, but is not limited to:

Adverse Childhood Experiences (ACEs)
New Sector Engagement (e.g., business, library, law enforcement)
Effective Use of Data Tools and Resources to Guide Actions
Civic Engagement
Environment/Open Space
Medical-Legal Partnerships and
Transportation
The Upstream Action Acceleration initiative is an opportunity for cross-sector community coalitions to build on past or current strategies toward health improvement and achieve statewide impact across the selected focus areas. To foster both local and statewide outcomes, awardees will be part of a learning network and participate in opportunities for peer sharing through in-person and virtual convenings. These collaborative learning activities will help coalitions implement their local projects, and inform the field about practice-tested strategies to improve community health.
"Building a Culture of Health requires extraordinary collaboration among communities, policymakers, businesses and others to think about improving health differently," said Bob Atkins, PhD, RN, FAAN, director of NJHI. "In New Jersey, our communities already have a wealth of valuable resources that, when brought to the same table, can produce powerful solutions to address factors that influence health, such as employment, housing, education and the built environment. Through this initiative, NJHI will expand its network of coalitions across the state for cross-sector learning, and equip New Jerseyans with the right tools to build a Culture of Health in their communities."
Brief proposal submissions from interested applicants are due by March 1, 2018.
An applicant webinar was held on Friday, February 2, 2018 to give attendees a fuller understanding of what is expected of applicants at the brief proposal stage and what NJHI hopes to accomplish with this initiative. A recording of this webinar can be accessed at https://t.co/47tKS3VfkP.
To learn more about the NJHI: Upstream Action Acceleration initiative, including eligibility criteria and how to apply, visit NJHI.org.
About New Jersey Health Initiatives
New Jersey Health Initiatives is the statewide grantmaking program of the Robert Wood Johnson Foundation. Established in 1987 in honor of the New Jersey philanthropic legacy of RWJF's founder, Robert Wood Johnson, NJHI supports innovations and drives conversations to build healthier communities through grantmaking across the State of New Jersey. To meet the many health needs of our state's diverse populations, regions and communities, the NJHI program encourages collaboration across sectors to foster deep relationships committed to long-term change affording all New Jerseyans the opportunity to live the healthiest life possible. Learn more about NJHI at NJHI.org, and follow us on Twitter at twitter.com/NJHI_ or on Facebook at facebook.com/newjerseyhealthinitiatives.
About the Robert Wood Johnson Foundation
The Robert Wood Johnson Foundation is the largest private foundation in New Jersey and the nation's largest philanthropy working to improve the health and health care of all. The Foundation is striving to build a national Culture of Health that will enable all to live longer, healthier lives now and for generations to come. RWJF has invested more than $1.2 billion in New Jersey since 1972. For more information, visit rwjf.org/nj. Follow the Foundation on Twitter at rwjf.org/twitter or on Facebook at rwjf.org/facebook.