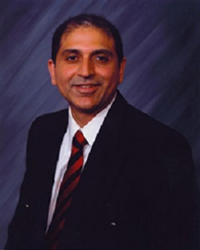 Northridge, CA (PRWEB) February 06, 2018
A large three-year British study has found that men with poor dental health are more likely to suffer from frailty as they age. According to researchers, dental problems are common among older adults, including dry mouth, gum disease, tooth decay and tooth loss. These issues affect a person's quality of life and dental health, but they can also affect their general health as well. Northridge dentists, Dr. Michel Elyson, and Dr. Ramin Assili warn of the effects of poor oral health on men.
The study involved 1,000 older men. About half of the study participants had gum disease, almost a third had dry mouth, 20 percent had no remaining teeth and just over 10 percent had difficulty eating. Older people with poor dental health can have a harder time getting proper nutrition and may struggle to speak clearly. They can also have pain and jaw problems.
According to the researchers, regular dental exams could play an important role in screening for frailty in older people. They can help spot early signs of oral health issues, which could signify health and cognitive declines.
Patients can also take steps to protect their dental health as they age. Brushing teeth at night before bed and once during the day using fluoride toothpaste helps manage plaque and bacteria. Floss daily to keep gums healthy and clean between the teeth. Eating a balanced diet can help nourish gums and teeth. Patients also need to schedule regular dental checkups to ensure their teeth and gums stay healthy.
About Dr. Michel Elyson and Dr. Ramin Assili
Dr. Michel Elyson graduated from California State University and UCLA's School of Dentistry. He continued his studies at Seattle's Kois Center and the Misch Implant Institute. Today, he is a member of the San Fernando Valley Dental Society, the California Dental Association and the American Dental Association and a Fellow of the International Academy of General Dentistry and the International Congress of Oral Implantologists.
Dr. Ramin Assili is a graduate of California State University and the University of California, Los Angeles. He has completed more than 500 hours of post-graduate studies in a variety of dental procedures and completed his residency at the Misch International Implant Institute. Dr. Assili is a member of the American Academy of Dental Sleep Medicine, the International College of Implantologists, the Academy of General Dentistry, the Lost Angeles Dental Society, the American Dental Association and the California Dental Association.