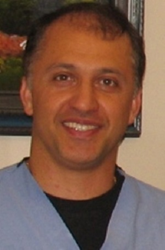 TORRANCE, Calif. (PRWEB) February 07, 2018
Torrance dentist, Dr. Robert Mondavi, warns of the link found between oral bacteria and esophageal cancer. A recent study, which was published in "Cancer Research" revealed that certain oral bacteria species increased the risk of esophageal cancer. The risk remained even after researchers at NYU Langone Health's Perlmutter Cancer Center adjusted for other known risk factors, such as BMI, alcohol use and smoking.
The esophagus is the muscular tube that stretches from the mouth to the stomach. Two types of cancer account for most esophageal cancers: esophageal squamous cell carcinoma and esophageal adenocarcinoma. Both were involved in this study. Esophageal cancer only accounts for about 1 percent of all diagnosed cancers in the U.S., but 15,690 people die from it annually. Because most people do not know they have it until it has progressed significantly, the five-year survival rate is only between 15 and 25 percent. Better understanding the risk factors, preventive strategies and early detection methods can help save lives.
Every person has millions of oral bacteria from hundreds of species. These bacteria create a carefully balanced microbiome that inhabits each part of the mouth, including the gums, lips, tonsils, tongue, teeth and other oral structures. Many things can alter the microbiome and lead to imbalances, including:

Diet
Heavy alcohol use
Tobacco use
Gastric reflux disease
Periodontal disease
During this study, researchers analyzed the oral bacteria in 122,000 people who were followed for 10 years. They discovered that two types of bacteria were correlated with a higher risk of esophageal cancer, including P. gingivalis, while two other types were linked to a lower risk of esophageal cancer.
About Dr. Robert Mondavi
Dr. Mondavi is graduate of the University of the Pacific, San Francisco. After graduation, Dr. Mondavi continued his commitment to education by completing more than the required amount of annual courses, including implant training, cosmetic dentistry and restorative dentistry programs. He offers extensive treatments and dental services, including smile makeovers, periodontal treatments, night guard, periodontal treatments, partial and full dentures, sports guards, root canals, inlays and onlays, dental bridges, dental crowns, Invisalign and dental veneers.
Source: https://www.medicalnewstoday.com/articles/320232.php