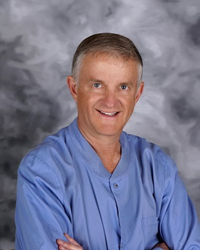 AGOURA HILLS, Calif. (PRWEB) February 07, 2018
Agoura Hills dentist, Dr. Philip Shindler, is now offering complimentary cosmetic consultations. Cosmetic dentistry is a rapidly growing field that enables patients to improve the look of their smiles. With cosmetic dentistry, Dr. Shindler can lighten stains, straighten teeth and create Hollywood-perfect smiles that patients can feel proud to share.
Cosmetic Dental Treatments Available
Dr. Shindler offers a variety of restorative and cosmetic services, including:

Porcelain crowns
Invisalign, Invisalign Express and Invisalign Teen
Same day dental inlays and onlays
Dental implant restorations
Patients can choose from a wide range of treatments to improve their smiles, erase flaws or turn back the hands of time. Dr. Shindler can help them customize new smiles that highlight their best features and bring them new confidence. The right cosmetic treatments not only restore the look of a patient's smile, they can also improve the health of a smile by renewing the patient's dedication to maintaining their smile. This special allows patients to learn more about the best treatments for their smiles at no charge.
"At our new state-of-the-art office, each room provides a tranquil view of nature to put you at ease," Dr. Shindler's staff says. "From the moment you come to our office, we are dedicated to making your visit comfortable and enjoyable." For patients who suffer from dental anxiety, Dr. Shindler also offers sedation dentistry, which can help them feel calmer and more relaxed during any procedure or treatment.
About Dr. Philip Shindler
Dr. Shindler grew up in South Africa, where he attended and graduated from the school of dentistry at WITS University in Johannesburg. After immigrating to California in 1981, he continued his education by completing a postgraduate program at UCLA, and he has been working in the Agoura Hills region since 1987. Dr. Shindler is a member of the Alpha Omega Dental Society, the Conejo Valley Academy, the American Dental Association and the California Dental Association, and he is an active volunteer at the Wildlife Way Station.