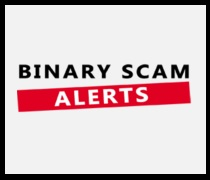 Exposing crypto scams daily
NICOSIA, Cyprus (PRWEB) February 08, 2018
Binary Scam Alerts has added a New Cryptocurrency Section, and is now exposing crypto scams! The new crypto section was added last month as Cryptocurrencies such as Bitcoin, Ethereum, Litecoin, and others are gaining popularity as well as massive media attention these days. A new mediation service is also offered for new traders wanting to get refunded for their lost money! Today's reality provides a fertile ground for less-than-ethical online marketers who wish to promote untested and inaccurate systems in the form of online trading robots, automated trading systems, and various get-rich-quick schemes. Despite government warning unsuspecting victims are enticed by seemingly lucrative offers which offer them instant riches at the click of a mouse. Opportunity seekers looking to cash in on what appears to be a legitimate crypto app will try anything in order to alleviate their financial situation, and that is where the cryptocurrency scams come into play.
Fancy cars, Rolex watches, and lifestyles of the rich and famous are some of the baiting tactics used to promote bitcoin scams. The most disturbing aspect has to do with the fact that these scams do not target the well-to-do or affluent segment of society. These schemes are designed to go after would-be traders who are merely looking to improve their financial situation and eventually they end up even more in debt. There is a whole ecosystem of marketers and offshore brokers which collaborate in order to attract more victims and generate profits.
Binary Scam Alerts has been exposing online trading scams since 2015.