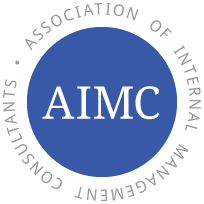 "This year's conference provides a great opportunity to learn more about how leading internal consulting practitioners are helping to prepare their organizations to meet the challenges of a competitive and rapidly changing environment" Dr. William Trotter, Executive Director of the AIMC
ORLANDO, Fla. (PRWEB) February 09, 2018
The Association of Internal Management Consultants (AIMC) is excited to announce the 2018 AIMC International Conference to be held in Orlando, FL on April 29 through May 2. This year's theme is: Maximizing the Value of Consulting in the 2020's.
The AIMC is the global best practice sharing and networking organization for strategically driving business results through the profession of Internal Management Consulting. We are a network of management consulting professionals who help members develop/refine skills in the analysis of issues and the design and implementation of executable solutions. We bring a global and cross‐industry collaborative perspective to understanding the unique and changing demands of the business environments our members represent.
Key Presentation Topics Will Include:

Business Model Innovation
Growing Agile Leaders
Use of External Consulting Firms
Leveraging Consulting Capabilities
Strategic Project & Process Management
Award Winning Programs
Key Trends Impacting Consulting
Consulting Leadership Certification
Role of Visual Thinking
Digital Transformation in Consulting
Emotional & Social Intelligence
Utilizing Collaborative Technology
The Agenda also Includes Certification Program Demonstrations:
Core Consulting Skills (eLearning Program)
Consulting Leadership (Case-study Based Program)
Who Would Benefit from the Conference:
Not only those in formal internal consulting groups in areas such as business planning, project management, process improvement, strategy, change management and organizational effectiveness, but also anyone in a client support or strategic partner role in areas such as HR, IT, Quality Management, Supply Chain,Risk, Procurement, etc. Line managers would also benefit from learning how the building of an internal consulting capability would benefit their organizations
For more information regarding the AIMC and the conference, see http://www.aimc.org
Early Bird Registration ends on February 28th.
OUR GOAL: Helping You Build High Performing Consulting Organizations and Consultants