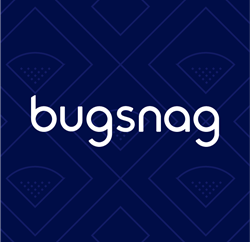 SAN FRANCISCO, Calif. (PRWEB) February 20, 2018
Shopify, the leading multi-channel commerce platform for small- and medium-sized businesses, has improved its error detection process and enhanced the reliability of its app and online services by employing Bugsnag's error monitoring throughout its entire tech software development process.
Reliability is Shopify's top priority for its more than 300,000 daily users. Without the ability to predict and gauge the impact of errors, Shopify engineers lacked the visibility needed to ensure a positive user experience. Often, a customer contacted them with problems before errors were discovered internally.
"Troubleshooting used to be slow and unpleasant, requiring us to invest a lot of time digging through logs and piecing together information from multiple sources," says Blake Mesdag, senior developer for Shopify's CI infrastructure team.
As it became apparent that a more efficient process was needed to address errors, Shopify turned to Bugsnag for a faster solution that can report data in one place. Bugsnag error monitoring and release tracking enables Shopify engineers to identify errors faster, replicate errors more easily, and proactively see the effects of their code.
Before working with Bugsnag, the process of error monitoring was time-consuming and tedious for Shopify software engineers. Building a complete picture of errors was difficult. Engineers could not proactively anticipate errors, instead waiting for customers to report them.
With Bugsnag, Shopify developers can analyze trends; helping them understand common factors that cause failures and proactively mitigate them in the future. They no longer have to dig through logs and piece together information from multiple sources. Bugsnag automatically captures errors and diagnostic data in aggregate, simplifying the process of identifying and troubleshooting errors before they impact customers.
"Without error monitoring, you're flying blind—there's almost no point if you can't see what you're doing right and wrong, and you can't make any informed decisions," said Mesdag. "Bugsnag surfaces all of this information in one place, and it tells us exactly what caused the error. There is a lot less searching involved with Bugsnag, and the overall process of troubleshooting bugs is significantly more pleasant."
For more information on Bugsnag and Shopify, read the case study at https://www.bugsnag.com/customers/shopify/
About Bugsnag
Bugsnag is the leading crash and error monitoring platform for software teams to improve their code quality and customer experience. Founded in September 2012 by James Smith and Simon Maynard, and headquartered in San Francisco, Bugsnag provides software teams with automated crash detection and alerting tools, and enables faster bug fixes with powerful prioritization and diagnostics dashboards. To date, Bugsnag has monitored over 1 trillion application sessions from thousands of top technology companies, including Airbnb, Eventbrite, Lyft, Mailchimp, Namely, Pandora, Shopify and Square.
For more information, visit https://www.bugsnag.com or follow us at @bugsnag.