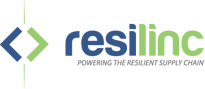 The Taiwan 6.4 magnitude earthquake is a reminder that the supply chain community should be ever vigilant when monitoring and responding to disasters
(PRWEB) February 07, 2018
Resilinc, a global provider of supply chain resiliency solutions is actively tracking global disruptions resulting from the Taiwan magnitude 6.4 earthquake that occurred at 1:30am local time, 7 February 2018 in Taiwan. Resilinc's EventWatch supply chain alerting service has notified its subscribers. A live event will be hosted online on 8 February 2018 at 12:00pm EST. Register to attend https://info.resilinc.com/taiwan_earthquake
"The Taiwan 6.4 magnitude earthquake is a reminder that the supply chain community should be ever vigilant when monitoring and responding to disasters," said Bindiya Vakil, CEO of Resilinc. "Everyone is aware of Taiwan's importance to the global electronics industry. Lesser known is its growing importance in medical equipment, life sciences and automotive manufacturing. Our live update will address the key issues supply chains are facing with this event and similar events."
Live Event:
Topic: Addressing the Impact of Earthquake and Similar Events on Supply Chains
Date: 8 February 2018 Time: 12:00pm EST (New York) / 9:00am PST (San Francisco)
Registration: https://info.resilinc.com/taiwan_earthquake
Listen in as supply chain management experts walk you through how this event impacts global supply chains and the key steps needed in your alerting and response processes.
Speakers:
Bindiya Vakil, CEO Resilinc and Supply Chain Expert
Glenn Jones, Supply Chain Management Strategist
What you will learn:

The impact on Taiwan suppliers and logistics
How multi-tiered supply chains can be impacted from afar
The recommended business processes during and after an event
How to get real-time alerting and deep visibility into complex supply chains
The live event will be roughly 30 minutes of information followed by open question and answers for attendees.
The Resilinc EventWatch service is available at https://info.resilinc.com/eventwatch-professional-enterprise
About Resilinc
Resilinc is the leading global supplier of supply chain risk and resiliency solutions. Industry leading companies such as IBM, General Motors, EMC, Amgen and Western Digital rely on Resilinc to plan for potential supply chain failures, and to protect revenue despite supply chain disruptions worldwide. For more information about our solutions, please visit http://www.resilinc.com.