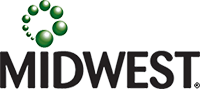 CANTON, Ohio (PRWEB) February 08, 2018
The two companies announced a strategic alliance of their businesses today, as Midwest has acquired SynTech Products Corporation. The integration of SynTech's business and expertise with Midwest further position Midwest as the preeminent technology and innovation leader in dust control.
"The partnership will create exciting opportunities for operational excellence between SynTech's industry-leading field engineers and Midwest's state-of-the-art research and development capabilities and the combined line of innovative products," says Midwest President Steven Vitale. He adds that the acquisition has opened up exciting new possibilities for the industrial companies they serve, as it empowers Midwest and SynTech "to provide clients with the next generation of advanced, science-based, fully managed dust control programs."
Parallel Business Philosophies Lead to Integration
Midwest's acquisition of SynTech caps off over 40 years of independent yet parallel success for the two firms, as Midwest Founder and CEO Robert Vitale noted: "We always regarded it as a healthy competition between two companies that shared a core business philosophy and a dedication to solving customer problems."
Not only were both companies founded in 1975, but John Leslie, SynTech's President for the last 25 years who now takes over as a Vice President at Midwest, says both have also "demonstrated agility and innovation for more than four decades in adapting their products and services to meet the needs of a rapidly changing market."
"After our initial experiences in the dust control business, both SynTech and Midwest realized that there was a high demand among industrial facilities for dust suppression on outdoor unpaved road surfaces and open areas," said Leslie. "Since then, both companies have shown the real value is not just in providing high-quality dust control products, but in managing the application of those products and providing credible evidence that it works."
Existing Synergies Provide Confidence for Smooth Integration
In reference to the company's initial focus on fully integrating SynTech's operations and capabilities into Midwest's existing infrastructure, Steven Vitale expressed confidence about the acquisition: "Our respective clients will quickly see how they benefit from the new, expanded capabilities and resources at their disposal."
In addition to its newly incorporated field engineering capabilities, Midwest will now be able to "present our current client base with new opportunities, services, and product offerings," says SynTech General Manager and Midwest's new Industrial Group Business Unit Manager Ted Leslie. Ted, and Lynn Cielec, the Industrial Group's Sales Director believe their Team now represents the finest group delivering dust control services since the inception of the modern dust control industry in 1975.
The two companies will merge operations and product and service lines, which will give current customers access to new technologies and products. Specifically, according to Ted Leslie, "the acquisition enables the company to introduce some of the services that SynTech provides to Midwest's current customers and introduce some of the technology that Midwest's incredible R&D team has produced to SynTech clients."
"This is good news for everyone," Steven Vitale says. "By combining the capabilities of Midwest and SynTech, we're going to better service the needs our clients, both with the individual sites we manage now and the additional ones we'll be able to manage in the future."
ABOUT MIDWEST
Midwest creates environmentally responsible solutions for roads, rails and runways to improve customer productivity, compliance and community quality of life. The company has been recognized by the Inc. 5000 eight separate times for its remarkable growth and success.