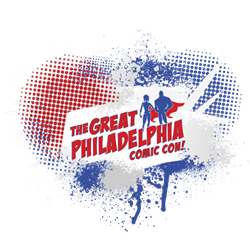 We are pleased to be the number one source for Star Wars fans to attend in 2018. With once in a lifetime guests appearing for the first time ever, it is a cannot miss event!
OAK, Pa. (PRWEB) February 16, 2018
The Great Philadelphia Comic Con (GPCC) returns on April 27-29th, 2018. The GPCC is currently the second largest Comic and Pop Culture Convention in Pennsylvania, having grown in the last three years to over 12,000 attendees and 150,000 sq ft of Artists, Vendors, Guest Panels, and Events.
The show welcomes Michael Pennington (Moff Tiaan Jerjerrod in Star Wars: Episode VI - Return of the Jedi) in his first ever convention appearance. Star Wars fans often quote the infamous scene where Darth Vader arrives to discuss his displeasure with Pennington's Jerjerrod character, just prior to announcing the impending arrival of the villainous Emperor Palpatine. For decades fans have struggled to acquire Michael's signature, and GPCC is proud to be the first event to provide them with the opportunity to do so.
Additionally, we are pleased to be joined by another first-timer to the convention scene, Angela Staines. Initially a model for such British brands as jet jeans, Tetley, Double Diamond and London Pride Beer, Angela went on to build a varied acting career in films such as Space 1999, the Pink Panther Strikes Again and Alfie Darling. However, she will always be best known for playing one half of the Tonnika Sisters in the infamous Mos Eisley Cantina in Star Wars: Episode IV - A New Hope.
Fellow Star Wars alumni joining them at Star Wars Fan Fest will include:

Brian Herring (Puppeteer) - Best known for his puppeteer performances as BB-8 in Star Wars: The Force Awakens and Star Wars: The Last Jedi and Ponda Boba and SE-2 in Rogue One, Brian also actually appeared as a Ball-Fight Gamer in Maz's castle. Brian has been the puppeteer behind other various droids and creatures throughout the most recent Star Wars trilogy, including the First Order Mouse Droids, Steel Pecker, and various animatronic creature heads. He was also responsible for finding most of the performers that brought the all of the unique creatures in the current Star Wars universe to life.
Paul Kasey (Creature Performer) - Paul is now one of the UK's most established creature performers with well over fifty appearances under his belt. He has recently been involved in both recent Star Wars films The Force Awakens and Rogue One as the movement choreographer, while also playing the roles of the pilots Ello Asty and Admiral Raddus. He has also portrayed various characters in the new series of Doctor Who and Torchwood, including Cyber controller, Ood Sigma, Whisper man, Clockwork Droid, Slitheen and the Judoon captain.
Jim Cummings (Voice Actor) - Jim has voiced captain Hondo Ohnaka in the animated series Star Wars: The Clone Wars and in Star Wars Rebels. Jim has a long career of working for Walt Disney Studios, providing the voices for many of your favorite characters over the years. Although he is a man of many sounds, Jim is probably best known for being the voice of Winnie the Pooh, and Tigger too!
Hugh Spight (Creature Performer) – Hugh Spight played several small background roles in Star Wars: Episode VI - Return of the Jedi, including a pig-like Gamorean guard who escorts Han Solo into captivity, and an Elom monster. Hugh made it on to the Star Wars set after he was spotted next door on the set of Muppet-creator Jim Henson's movie The Dark Crystal, where he was operating Landstriders and the Cook Mystic.
Brent Spiner – Brent Spiner is best known for his non Star Wars-related roles as Lieutenant Commander Data in Star Trek: The Next Generation, Star Trek: Generations, Star Trek: First Contact, Star Trek: Insurrection, and Star Trek: Nemesis, and as Dr. Brackish Okun in the films Independence Day and Independence Day: Resurgence. However, Spiner also provides the voice for Gall Trayvis in the animated series Star Wars Rebels.
Cathy Monroe (Creature Performer) - Best known for known for playing Zuckuss in Star Wars: Episode V - The Empire Strikes Back. She has also worked on The Shining and Octopussy in background roles and Doctor Who as multiple characters/creatures.
Other talented actors who are highly regarded in the pop culture realm making an appearance include:
David Bradley is best known for playing Argus Filch in the Harry Potter film series, Walder Frey in the HBO series Game of Thrones and Abraham Setrakian in FX series The Strain. Most recently, Bradley returned to Doctor Who portraying the First Doctor in "The Doctor Falls" and the 2017 Christmas Special "Twice Upon a Time", which was Peter Capaldi's final performance as the titular character.
Theo Rossi currently stars as Shades on the Netflix Marvel series Luke Cage. Rossi formerly played the fan favorite Juan Carlos "Juice" Ortiz on the critically acclaimed television series Sons of Anarchy on FX.
Kel Mitchell, best known for Nickelodeon breakout hits All That and Kenan and Kel (co-staring current SNL performer Kenan Thompson). Currently, the two-time Emmy Award-nominated Mitchell stars as Double G, an impulsive and unpredictable billionaire rapper on Nickelodeon's Game Shakers.
Additional information about all 80-plus guests, artists, authors, and cosplayers who will be attending our event can be found on our website at http://www.philadelphiacomiccon.com.
Making a new debut at the Great Philadelphia Comic Con will be an all-new Kid's Zone, with activities and performers all weekend long for kids to enjoy. We encourage parents to bring their children to our family-friendly event, and children aged 10 and under are free with a paid adult admission. All children over the age of 10 are encouraged to participate in the Children's Cosplay Event(s), and all are guaranteed a prize.
Great Philadelphia Comic Con! Show Details:
Dates: April 27-29th, 2018
Location: The Greater Philadelphia Expo Center, 100 Station Ave. Oaks PA
Hours:
Friday 3PM -8PM
Saturday 10AM-7PM
Sunday 10AM – 5PM
Admission Cost:
$25-$60 General Admission (1-3 Day passes)
Special VIP Packages available at additional cost.
Free for children 10 and under with paid adult admission
Tickets are available online and at the event. There will also be costume contests for all ages, judged by Former Heroes of Cosplay Co-Host Eric "The Smoke" Moran, and a panel of other attending Guest Cosplayers.
For additional information (or for interview requests, sample images, etc), contact Marketing Director Katherine Bishop or visit http://www.philadelphiacomiccon.com/.