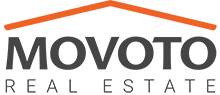 We talked a lot about how traditional brokerages as we know it will be unrecognizable in the next five years.
MIAMI (PRWEB) February 20, 2018
One of Movoto Real Estate's top real estate brokers, and the Head of the Los Angeles Movoto brokerage, Alexandra Tieu, was invited to lead a panel discussion at the inaugural Agent2021 conference in Miami. She was joined by Jeff Nicholson, Chief Media Officer at VaynerMedia; Jeff Lobb, CEO of Sparktank Media; Carlos Gil, President of Gil Media Co.; and Elizabeth Del Ricci, Client Partner at Facebook, to address an audience of real estate professionals.
"We had such an enthusiastic response," Tieu says. "Our panel really was a breath of fresh air. A lot of people came to see us specifically, and they were really excited and engaged."
The conference, in its first year, was started by entrepreneur Gary Vaynerchuk. Despite Vaynerchuk's notoriety and rapid success in the world of digital marketing, his passion still lies in small businesses. He initially found success as a wine critic-turned-entrepreneur when he took the reins on his family's small independent wine business and grew it into a $60 million enterprise. That was why the cofounder of VaynerMedia, which counts General Electric and Pepsico amongst its portfolio of high-profile clients, decided to start Agent2021, dedicated to helping entrepreneurs in the real estate, insurance, auto, and travel sectors expand their business and personal brand.
"We were overwhelmed with the response and excitement coming out of Agent2021," says Kim Garcia, Senior Vice President of VaynerExperience. "Attendees felt that the event delivered on the promise of providing tactical information on how to use social and digital marketing within these four industries. We were grateful for all of the speakers who presented and dedicated their time to make this inaugural event a success."
"Gary is passionate about small businesses," Tieu explains. "He could just service his big clients, but wants to help small companies thrive. And his reputation as a thought leader in digital marketing precedes him—in just its first year, Agent2021 had over 1,500 attendees."
Tieu's panel was focused on generating leads in the digital age with a particular focus on utilizing social media. The panel discussed strategies for generating leads using Facebook ads, the social media tools they rely on to market themselves and shape their personal brands, how to properly target audiences, measuring ROI, and unique ways they've drawn attention to themselves in the crowded marketplace.
"We talked a lot about how traditional brokerage as we know it will be unrecognizable in the next five years. The days of flyers and cold calls are over and agents have to add more to their arsenal to succeed," Tieu says. "Traditional brokerages don't bring much to the table anymore aside from their brand name. You have to generate your own leads, build your own content, and do your own marketing."
Tieu was especially excited to represent Movoto at Agent2021 because they are changing how brokerages support their agents. "It was important to me that Movoto be part of this event because we share in that philosophy: empower agents to build their own brand and their business. We utilize technology to generate leads for our agents and help make the human element of customer service excellent. It was such a privilege to be there and share how Movoto is cutting edge, outside-the-box, and puts agents first."
About Movoto
Movoto Real Estate is the second largest online real estate brokerage in the US and the only one licensed in all 50 states. With over 100 million people searching for homes annually on Movoto.com and over 30,000 properties sold, Movoto is one of the most influential online real estate platforms in the United States.
Movoto is expanding to click-and-mortar locations in California to provide their customers: home buyers and sellers, agents and brokers with unmatched services and technology solutions. For more information see our news and press resources and real estate market trends. Sell your home with Movoto or search for available homes for sale.