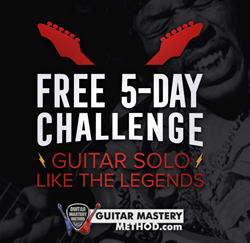 Despite dire predictions, the webinar drew more than 2,895 guitarists from all over the world, including over 2,452 from the U.S.
(PRWEB) February 08, 2018
Advisers counseled against going head-to-head with the nonstop hoopla of Super Bowl Sunday, predicting a dismal turnout for the webinar. But they had underestimated the enthusiasm and dedication of the worldwide guitar community.
"Many of our most enthusiastic members are mature men who loved music in their youth," said Charlie Wallace, Founder and CEO. "As one member told us: the sound of a guitar recaptures some of the magic of the old days — and it's cheaper than buying a Corvette!"
GMM collaborated with Launch Division marketing agency to produce and manage the event.
ABOUT THE WEBINAR
Despite dire predictions, the webinar drew more than 2,895 guitarists from all over the world, including over 2,452 from the U.S. The webinar started at 5:00 PM EST with a promise from host Charlie Wallace to finish before the kick-off coin toss.
During the previous week, members had five days of training to master a guitar solo based on the music of legendary guitarists Stevie Ray Vaughan, Jimmy Page, Eric Clapton, and Jimi Hendrix. The training included step-by-step video demonstrations in split-screen for a close-up, slow-motion view of fretboard and picking techniques. The FREE 5-Day Challenge included:
1. Private Facebook where members could post their lessons, get input from friends, and meet guitar enthusiasts
2. Feedback and inspiration from GMM guitar pros — including Charlie Wallace
3. Daily drawings for prizes and giveaways, all themed around the art of guitar playing
Sunday's webinar was an important component of the Challenge event — a chance to find out, not just how to copy a legendary solo, but how to put together a guitar solo true to the heritage of the instrument while adding personal touches to make the solo their own.
Will the event be repeated next year? And will the webinar clash with Super Bowl 2019?
"We hope to avoid the date next year," said Charlie Wallace. "So the NFL can rest easy ;) But seriously, we don't intend to wait an entire year. We're already cooking up surprises — fresh opportunities to make guitar music, make friends, and have the time of your life."
ABOUT GUITAR MASTERY METHOD
Guitar Mastery Method provides premier online lessons to guitarists worldwide. Guitar techniques and musical genres are organized into self-study modules that are easy enough for students of all ages and abilities. The VIP Club provides access to all GMM courses and includes live monthly online lessons. GMM helps tens of thousands of guitarists from all over the globe have fun taking their guitar skills to the next level.