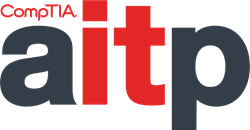 We are proud to showcase the very best and brightest from Chicago's IT talent
CHICAGO (PRWEB) February 09, 2018
Teamwork is the fuel that allows common people to attain uncommon results.
Something incredible happens when you have a highly motivated team. You find the team working faster, innovating better, and creating quality output.
Enjoy a fine dining experience on the 67th floor of the Willis Tower with breathtaking views of the city, learn the secrets of high performing teams, and collaborate with executives in a relaxed setting.
It's a great opportunity to raise your company's profile with some of the leading companies and executives in the Chicago area.

Meet the nominated teams and support the Award Winners - Companies include Gift of Hope, Kraft Heinz, Illinois Student Acceptance Commission, PSAV, Stratosphere Networks and Zurich Insurance
Network with the C-Level Judges, including Rosalee Hermens, CIO, True Value; Kevin Glynn, CIO, DSC Logistics; Mary Ellen Woods, CIO, Illinois Housing Development Authority; Mohan Iyer, CIO Mesirow; Pat Moroney, CIO, CSF and Dean Crutchfield, CIO, CDK Global
Meet senior executives that have supported the Awards since its inception in 2008.
Register now to see Chicago's Most Effective Team winners!
Click Here for more information and to view sponsorship options.
If you have questions, please email Silvia Prickel, silvia.prickel(at)aitpchicago(dot)com or Paul Dittmann, paul.dittmann(at)aitpchicago(dot)com
About CompTIA AITP (http://www.aitp.org/ ):
Founded in 1951, the Association of IT Professionals (AITP) remains one of the largest professional technology associations in the country. In It is the mission of AITP Chicago ( http://www.aitpchicago.com/ ) to provide superior leadership and education in Information Technology. AITP is dedicated to using synergy of Information Technology partnerships to provide education and benefits to our members and to working with the industry to assist in overall promotion and direction of Information Technology.
About CompTIA ( http://www.comptia.org/) The Computing Technology Industry Association (CompTIA) is the leading provider of vendor-neutral IT certifications in the world. With more than 2,000,000 IT certifications issued worldwide, CompTIA is dedicated to helping IT professionals lead the charge in our digitally connected world.