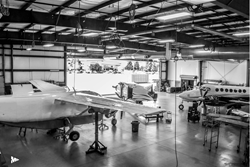 " I highly encourage other women business owners to consider WBE certification," Said Kim Wilmes, CEO.
AURORA, Ore. (PRWEB) February 09, 2018
Metal Innovations Inc., is proud to announce national re-certification as a Women's Business Enterprise by ASTRA, a regional certifying partner of the Women's Business Enterprise National Council (WBENC).
"WBENC and its affiliates are amazing advocates for women; I highly encourage other women business owners to consider certification," Said Kim Wilmes, CEO. "Their diligence and passion in regards to leveling the playing field and elevating WBE's has opened doors and allowed all women owned business' to benefit."
WBENC's national standard of certification implemented by the ASTRA is a meticulous process including an in-depth review of the business and site inspection. The certification process is designed to confirm the business is at least 51% owned, operated and controlled by a woman or women.
By including women-owned businesses among their suppliers, corporations and government agencies demonstrate their commitment to fostering diversity and the continued development of their supplier diversity programs.
About Metal Innovations Inc.:
Headquartered at the Aurora State Airport in Aurora, Oregon. Metal Innovations Inc. is an FAA Certified Repair Station #KW7R756N, PMA Authorized critical parts Facility, Cessna Service Center, and Certified WBENC WOSB providing over 22 years of impeccable and innovative repair, maintenance, modification, and manufacturing services for the air carrier, air cargo, corporate, and rotor wing markets. To learn more about Metal Innovations Inc., please visit http://www.metalinnovations.com.
Contact:
Kim Wilmes
Metal Innovations Inc.
22215 Yellow Gate Lane NE.
Aurora, Or. 97002
PH: +1 (503) 678-2807
E-MAIL: kim.wilmes(at)metalinnovations(dot)com
About WBENC:
Founded in 1997, WBENC is the nation's leader in women's business development and the leading third-party certifier of businesses owned and operated by women, with more than 13,000 certified Women's Business Enterprises, 14 national Regional Partner Organizations, and over 300 Corporate Members. More than 1,000 corporations representing America's most prestigious brands as well as many states, cities, and other entities accept WBENC Certification. For more information, visit http://www.wbenc.org.