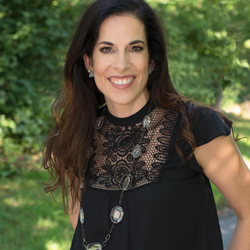 While there has been a push over the past few decades towards individual advancement as defining success, those measures in fact, actually get in the way of it
BOSTON (PRWEB) February 09, 2018
In this "Age of Anxiety" and overachievement, the idea of "success" has been turned on its head in this groundbreaking study of hundreds of graduate students across the world.
The study has identified new thinking and behavioral practices which will shape future generations as to how they define and measure success.
The measurements now go beyond just economic gains or social status to include relationships, personal and spiritual metrics.
Dr. Lee says, "While there has been a push over the past few decades towards individual advancement as defining success, those measures in fact, actually get in the way of it".
According to Lee, beyond the pressures to look good and be seen as "successful", there are deeper reasons people struggle. A playing field tainted by racism, sexism, heterosexism, ableism and ageism creates a system of unfair advantages for some and disadvantages for many. Such "in and out group" trends, she says, have always led to negative individual and collective outcomes.
As the head of Behavioral Science at Northeastern, Lee discovered that students who were thriving were moving away from independent achievement towards what she calls "Collective Efficacy," the idea that "we do well when we all do well". Her findings reveal the benefits of adopting mindsets, skills and behaviors that allow us all to move from "I" to "we".
The study addresses critical areas* of the global stress crisis:

Today's work environments are being called "modern hazards"; with "intense pressures" between ages 15-44. 1 in 3 report "high anxiety"; over 70% of leaders can "barely cope".
Depression is defined as a "global crisis" affecting 350 million people worldwide and projected as the number one threat to health.
By 2030, stress-related and lifestyle illness will surpass communicable disease.
Worldwide, suicide takes more lives that natural disasters and violence combined.
The effects of the escalating "mental health crisis" is seen across schools, workplaces and families in a context where there is a critical shortage of mental health professionals.
In America, pharmaceutical companies are being called "America's new mafia", nearing $3 billion dollars in sales; with antidepressants being most frequently prescribed.
(*Data sources: World Health Organization; Global Lancet Health Report; American Psychological Association; Center for Disease Control).
Dr. Lee's study proposes key changes:
1. Shift from performance-obsessed perfectionism to impact driven living.
2. Replace mindless behaviors with scientifically grounded, mindfulness based practices that support cognitive, social, emotional and spiritual health.
3. Adopt "UPward spiral" habits to Unlearn limiting patterns and Pivot towards connection, collaboration, proactivity and creativity.
4. Rethink various forms of social conditioning that label people as "successful" or normal" and foster success in holistic, collective terms.
5. For policymakers and leaders across all institutions—whether families, churches, schools, corporations, governments to break down hierarchies and caste systems that perpetuate damaging power-over dynamics that sabotage real success—and move to what psychologists call the "Good Life"—one marked by purpose and presence.
Dr. Lee is available for interviews to discuss the findings further.
Dr. Kristen Lee, known as "Dr. Kris", is an internationally recognized behavioral science expert who writes and speaks on improving human resilience and addressing disparities that damage human progress. Her recently released TEDX Talk, The Risk You Must Take highlights her research, clinical work and personal lived experience with depression and anxiety. She is the author of two books that share evidence-based practices for the general population that demystify scientific language and make practical steps available.
Her first book – Reset: Make the Most of Your Stress – won the Next Generation Indie Book Awards Motivational Book of 2015. Her new book Mentalligence: A New Psychology of Thinking: Learn What it Takes to Be More Agile, Mindful and Connected in Today's World has just been released by Health Communications Inc. and is available through Amazon and major booksellers.
http://www.kristenlee.com
connect(at)kristenlee(dot)com
+774-510-0688
@TheRealDrKris