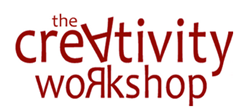 NEW YORK (PRWEB) February 08, 2018
Representatives with The Creativity Workshop announced today that it will host its spring workshop in Florence.
"We'll teach our 16th workshop in Florence in the spring," said Ceci Glusman, spokeswoman for The Creativity Workshop. "The workshop will be held March 10 - 14".
Glusman explained that the five-day Creativity Workshop in Florence will meet for three and a half hours per day (from 09:00 AM to 12:30 PM).
"Attendees will have the rest of the time to meander around this breathtaking city, home of Michelangelo, Leonardo da Vinci, and Botticelli," Glusman said.
Class, according to Glusman, will be held at Hotel Montebello Splendid, located in a peaceful residential area, just a few blocks from the Arno River and the Opera House, and a 15-minute walk to the Duomo (Florence's magnificent Gothic cathedral) and the famous Uffizi Gallery.
"Many people who have taken the Workshop say that it was a transformative experience, helping them to write their books, start new companies, complete long overdue projects, transition to rewarding retirements, and change the way they look at life," Glusman said, before adding, "While your experiences and surroundings in Florence will ignite your imagination, the creativity exercises we do in class will enhance the way you see this vibrant city."
Heidi Lang, teacher of gifted students at Falls Church City Public Schools in Falls Church, VA, said she highly recommends the workshop in Florence.
"The Florence Creativity Workshop taught me the value of sharing my ideas and work with others," Lang stressed. "The observation exercises had me noticing all sorts of new things. In the past my rolls of film might have been filled with the typical pictures of the Duomo. The Workshop changed all that. Now I've captured on film, or in writing, or simply in my memory, images of the delicate turn of a leaf, the petals of a hydrangea on a terra cotta terrace, the contrast of a freshly fallen lemon on a bed of grass."
Glusman noted that The Creativity Workshop chose Florence to be one of its worldwide locations due to its one-of-a-kind inspirational offerings.
"Renowned for its art and architecture, Florence is filled with sights that are sure to spark your imagination, whether you're admiring the works of Renaissance painters, strolling across the Ponte Vecchio, or soaking in the scene over a delicious meal or some refreshing gelato in one of the city's many piazzas," Glusman said.
For more information, please visit: https://creativityworkshop.com/creativity-workshop-in-florence.html and https://creativityworkshop.com/whoweare.html
About The Creativity Workshop
The Creativity Workshop is based in New York City and is taught around the world.
The Creativity Workshop was established in 1993 by educator and writer Shelley Berc and multimedia artist Alejandro Fogel. The organization is dedicated to teaching individuals and groups about creative processes.
Contact Details:
The Creativity Workshop
One Columbus Place
40th Floor Suite N40F
New York, NY 10019
Tel: (212) 203-3252
Email: questions(at)creativityworkshop(dot)com
Source: The Creativity Workshop