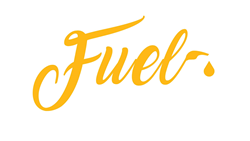 URBANA, Iowa (PRWEB) February 08, 2018
Clickstop announced the opening of its internal onsite restaurant benefit, Fuel, to the public last week. Fuel, which stands for Food Utilized to Energize Lives, will offer energizing lunch options for the Urbana area and surrounding communities.
The newly launched pilot program will provide pick up meal options through a convenient online ordering system. Customers will be able to pick up ordered meals Monday through Friday, between 11am-2pm at the Clickstop front desk. Delivery and dine-in options are not available immediately for this initial launch, however, plans to provide catering pick up options are currently in the works.
Due to the limited options for healthy and energizing meals in the area, Fuel's primary mission is to provide Clickstop employees and their families with a more efficient way to make great decisions with food. Complete with a full-sized commercial kitchen and a professional chef, Fuel focuses on crafting meals made with whole, minimally processed food.
"We have a passion for our employee's wellness and making great health choices easy," said Summer Smith, Director of Community. "Our goal is to help employees reinvent themselves for better through their career here. We're delighted to share our chef and restaurant with the public and make a positive impact on the community by offering meals that are both healthy and taste great."
Both the Clickstop facility and restaurant are designed to draw people together and create a sense of belonging and unity for employees and visitors. Since the creation of Fuel, Clickstoppers have a better understanding of the benefits behind making great choices with their food.
A grand opening celebration and facility tour is planned for a later date. For more information, or to place a to-go order, please visit fuel.clickstop.com.
About Clickstop, Inc.
Clickstop, Inc. grows business units of different sizes, serving multiple industries and markets by employing Business Unit Fanatics™ and supporting these individuals through shared services. Clickstop drives business unit growth through their alignment with their core values, an engaged workforce and sustaining an entrepreneurial environment designed to quickly and effectively navigate change. The company's reputation and commitment to great workplace culture and engagement has landed it multiple workplace focused awards including multiple first place finishes as the Coolest Place to Work in the region.