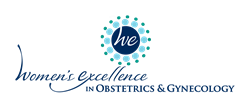 LAKE ORION, CLARKSTON, BIRMINGHAM, ROCHESTER, WEST BLOOMFIELD, Mich. (PRWEB) February 10, 2018
Women's Excellence is pleased to announce the launch of phase 1 of their new website on Thursday, February 7, 2018. Users can access the website at http://www.WomensExcellence.com. This website comes with numerous upgrades and advances to make the patient experience more efficient. Women's Excellence continues to strive to focus on their patients as customers.
The most significant upgrades for the phase 1 launch of the Women's Excellence website include a live chat feature, a customized patient dashboard called MyAdvantage, a mobile application, and telemedicine.
The live chat feature will be available to users from 8.15am-5pm Monday through Friday. The live chat is a quick and easy way for users to get their questions answered, schedule appointments, and learn more about the services at Women's Excellence. To access the Women's Excellence Live Chat, visit http://www.womensexcellence.com/contact/.
The MyAdvantage patient dashboard is customized and unique to each user. Patients can access their health information, refill prescriptions, schedule appointments, manage their calendar, communicate with our staff, and pay bills. To sign up for MyAdvantage, visit http://www.womensexcellence.com/join-myadvantage/.
Telemedicine allows patients to meet with a provider via their mobile device or computer. This efficient and time-saving service is available for a variety of visits and consultations. To request a Telemedicine appointment, visit http://www.womensexcellence.com/request-a-telemedicine-appointment/.
Additionally, the website features a constant women's health newsfeed, a women's health blog, interactive discussion groups, an online store, and a cancer risk assessment questionnaire.
The second phase of the website is schedule to launch in summer 2018. This launch features full integration of patient information to the MyAdvantage dashboard, meaning that patients will no longer have to log into a separate website to access their patient information, refill prescriptions, or pay bills. Users can also expect an enhanced online store to purchase cosmetic items, feminine products, nutritional supplements, services, and more.
Women's Excellence is the most comprehensive obstetric and gynecologic office in Michigan. Additionally, they specialize in menopause, weight control, bladder control, endometriosis, robotic surgery, oncology, and midwifery services. Women's Excellence is committed to staying at the forefront of innovation with cutting edge technologies utilizing robotic surgery and minimally invasive surgical options when possible. The knowledgeable, compassionate physicians and healthcare providers of Women's Excellence focus on patient-centered processes to deliver the highest quality of care. They are affiliated with most insurances. They offer seamless medical record access via a state of the art patient portal and use the latest technology for record keeping and sharing, making the patient experience easier and more efficient. Women's Excellence is taking new patients and is conveniently located throughout southeastern Michigan in Birmingham, Lake Orion, Clarkston, Rochester, and West Bloomfield. For more information, visit http://www.WomensExcellence.com.