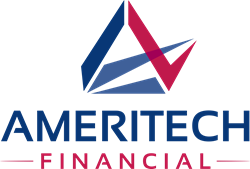 "You can't choose your servicer, but you can choose how to manage your student loans," said Brandon Frere, CEO of Ameritech Financial.
ROHNERT PARK, Calif. (PRWEB) February 11, 2018
In the summer of 2017, Betsy DeVos revealed a plan to switch to a single federal student loan servicer, down from the current nine. While that plan was scrapped, some servicing companies had started to prepare for such a scenario. Recently, two servicers combined into one, reducing the number of primary servicers from four to three. Although any changes to servicers will not change the federal policies they work with, borrowers may worry how the changes will affect their interactions with their servicers. Ameritech Financial, a document preparation company, will continue to act as borrower advocates and help them apply for federal repayment plans.
"Borrowers often report problems working with their servicers," said Brandon Frere, CEO of Ameritech Financial. "You can't choose your servicer, but you can choose how to manage your student loans. Research, keep track of your balances, be proactive. And if you need help, Ameritech is always here to answer questions, specifically about federal income-driven repayment plans."
According to a press release announcing the finalization of the merger, this newest servicer change comes with promises of improved technology and servicing practices. In theory, having fewer servicers may mean fewer opportunities for confusion, especially for borrowers who have loans serviced by more than one company. However, experts are afraid that reducing the amount of servicers will lead to servicing monopolies. Plus, the Department of Education's single servicing platform that is in development will streamline the online servicing environment, which should cut down on borrower confusion.
Before there were nine student loan servicers, there was just one. The Washington Post quoted former deputy undersecretary of education Robert Shireman on that time: "We felt we had little leverage because the whole system was operated by them, and they knew it would be such a huge endeavor to change that, so they didn't have to be responsive." He, and many others, worry that reducing the number of servicers will lead to those same problems in the future.
"It's unclear what these changes will mean for borrowers," said Frere. "But we remain committed to providing borrowers the best service we can by helping them understand and apply for IDRs that can greatly improve their financial situations."
About Ameritech Financial
Ameritech Financial is a private company located in Rohnert Park, California. Ameritech Financial has already helped thousands of consumers with financial analysis and student loan document preparation to apply for federal student loan repayment programs offered through the Department of Education.
Ameritech Financial is a member of the Association for Student Loan Relief (AFSLR), and each representative on the phone has received the Certified Student Loan Professional certification through the International Association of Professional Debt Arbitrators (IAPDA).
Ameritech Financial prides itself on its exceptional Customer Service.
Contact
To learn more about Ameritech Financial, please contact:
Ameritech Financial
5789 State Farm Drive #265
Rohnert Park, CA 94928
1-800-792-8621
customer.service@ameritechfinancial.com