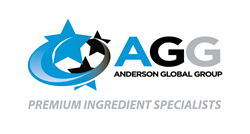 Based on the study results, EnXtra® exhibited a significant increase in alertness by an astounding 107% at one-hour compared to baseline until 5 hours.
IRVINE, Calif. (PRWEB) February 14, 2018
A newly published study in BAOJ Nutrition has shown that 300 mg of Alpinia galanga extract demonstrated improved alertness in 70 caffeine-habituated adults compared to extracts of lemongrass, licorice, caffeine, and placebo.
The extensive bioactivity-driven screening process identified Alpinia galanga as the best candidate to drive new ingredient innovation. As a result of this screening, EnXtra®, a new non-stimulant, mental alertness ingredient, has been launched by Enovate Biolife. The ingredient is a carrier-free, pure Alpinia galanga extract.
Dr. Shalini Srivastava, one of the clinical researchers, revealed, "Among all test groups, only the water-soluble extract of Alpinia galanga showed a consistent and statistically significant increase in alertness score compared to placebo at 1, 3 and 5 hours".
The study participants assessed for mean response time (MRT), alertness, orientation and executive attention using the Attention Network Test developed by Center for Research on Safe Driving, Lakehead University, Canada. This test was critical as it differentiates between the various domains of the Human Attention Network.
The study investigated 70 healthy, caffeine-habituated (400mg/day) and grouped their response to traditional spices of lemongrass, galangal, licorice, caffeine, or placebo.
Of all groups tested, the subjects that received the water-soluble galangal displayed sustained alertness compared to the other groups. Based on the study results, EnXtra® exhibited a significant increase in alertness by an astounding 107% at one-hour compared to baseline until 5 hours.
Only the caffeine group showed a reduction in mean response time (MRT) at 3 hours which confirmed its reported effects.
"Additionally, polyphenols of galangal extract may help prevent a caffeine-like crash," Mark JS Miller, Principal at Kaiviti Consulting (Dallas) said, "This branded ingredient differentiates itself because it can be used either as a caffeine alternative or in conjunction with caffeine. The benefits of EnXtra® is noteworthy as its safety profile: EnXtra® does not affect blood pressure and pulse rate when taken with or without caffeine."
For five years, Enovate Biolife, the suppliers of EnXtra®, have invested heavily in R&D, building strong IP, safety, and efficacy of this ingredient. In the spirit of continuing research, a further confirmatory clinical study was conducted using EnXtra®, with and without caffeine.
EnXtra® is available in the US through Anderson Global Group, an Irvine, CA based distributor of supplement and functional food ingredients.
Published in BAOJ Nutrition
https://bioaccent.org/nutrition/nutrition32.php
ENovate Biolife offers innovative, scientifically validated branded botanical ingredients which help position your brand for success in today's highly competitive market place.
For more information on ENovate Biolife, EnXtra™ and our portfolio of innovative ingredients, visit us at http://www.enovatebiolife.com
Anderson Global Group is an Irvine, CA based supplier of premium functional food and nutraceutical ingredients. The team at AGG tirelessly scours the globe in search of best-in-class ingredient innovations and manufacturing partners. We scrutinize and select only the best technology partners and bring their respective ingredients to the marketplace.
For more information about EnXtra™ and our entire portfolio of quality ingredients, visit us at http://www.andersonglobalgroup.com