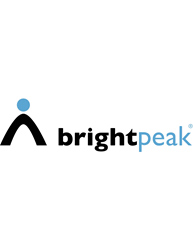 Financial health and relationship health are closely linked. We partnered with leading behavioral scientists and relationship experts to build Together based on the scientific principles that contribute to relationship happiness AND financial wellness.
MINNEAPOLIS (PRWEB) February 12, 2018
Money is a leading cause of disagreements in marriage, but research shows couples who communicate about finances increase their happiness and decrease their relationship stress. brightpeak financial is spreading love this Valentine season by encouraging couples to strengthen their relationships with the recently launched beta version of Together™. Together is a free digital coach, packed with science-based tools and resources to help young couples navigate love and money.
"Financial health and relationship health are closely linked," said brightpeak Chief Marketing Officer Eric Hughes, "We partnered with leading behavioral scientists and relationship experts to build Together based on the scientific principles that contribute to relationship happiness AND financial wellness."
To help couples get started, brightpeak worked with behavioral scientist Dr. Galen Buckwalter -- one of the brains behind eHarmony® compatibility assessments. Dr. Buckwalter and his company PsyML use psychometrics to help people develop better self-awareness and insight. By pairing his expertise in behavioral psychology with brightpeak's extensive research on how money impacts relationships, they developed a simple tool couples can use to quickly assess and better understand the health of their relationship across seven common factors.
"Feedback from the assessment is highly personalized, based on performance across multiple validated dimensions," said Dr. Buckwalter. "I think that's particularly important in the financial domain. The goal is to reduce the potential for conflict, and for misinterpretations that arise from simple differences. Together then offers each couple customized suggestions for structured financial and relational experiences to begin moving toward their goals. Couples can pinpoint opportunities for improvement, discuss concerns, and take immediate action to build alignment."
Moving from conflict to alignment can make all the difference, as financial disagreements are stronger predictors of divorce relative to other common marital disagreements.1 Kansas State University researcher Dr. Sonya Britt-Lutter, a leader in the field of Financial Therapy, recently conducted a study to see how couples were impacted by working together through brightpeak's unique, multi-faceted love and money approach. Participating couples reported higher levels of happiness in regard to finances, communication and household responsibilities after the program. Awareness and consideration of their partners' values when making financial decisions also statistically improved from pre to post. Financial and relationship stress had both decreased at the conclusion of the program, and the stress reduction still was significant in a check-in three months later.
Couples can take the free Love & Money Relationship Assessment at https://spotlight.brightpeakfinancial.com/relationship-assessment/ and join Together (also free) at http://www.brightpeakfinancial.com/together/. Together is designed to help couples navigate their own custom journey, beginning right where they are and achieving their own unique goals along the path to a confident, generous life together. Whether working to eliminate debt, plan a wedding budget or purchase a home, Together will coach each couple through life's major -- and minor -- money milestones.
As part of their commitment to helping couples enjoy their financial journey together, brightpeak and partners have cooked up some special activities to help couples celebrate the science of love and money.

Sam & Toni Collier, popular North Point Church communicators and podcasters, co-created a 7 Days + 7 Ways Devotional for Together, and they'll host a Facebook® Live event encouraging Together couples to go beyond Marriage Week (February 7-14) and make it Marriage YEAR.
Shaunti and Jeff Feldhahn, authors of best-selling books, "For Men Only" and "For Women Only," have long studied what is going on inside men and women, as well as the habits and communication strategies that make happy marriages. Jeff and Shaunti will share eye-opening truths about your "other half," which your spouse has probably always wished you knew, and the little things you can do to make a big difference in your relationship.
New York Times best-selling author Jon Acuff saw the power of couples getting their money under control while working on Dave Ramsey's team. For 20 years, Jon has worked with some of the biggest brands in the world to help them inspire and engage hundreds of thousands of people. Jon applied the research-based insights of his latest hit, "Finish," to create the Ready, Set Goals! 6-Day Challenge in Together to help couples set achievable love and money goals.
"In collaboration with our partners, we've curated a wealth of proven tools and resources, and we're adding and fine-tuning content every day," said Hughes, "We hope couples will not only use Together to improve their own relationships, but also share with us what they find useful or would like to see added. Especially during this beta phase of development, the couples using Together are some of our most important partners in building a truly transformational coaching experience."
--30--
brightpeak financial is a fast-growing, mission-driven digital financial services company offering customized, behavior-based financial guidance through unique solutions that help people live confident, generous lives. brightpeak equips and empowers people nationwide to grow in relationship with each other as they tackle one of the leading causes of relational discord: financial insecurity. To accomplish this bold mission, brightpeak offers digital access to products including marriage relationship courses, personal money management apps, savings accounts, term life insurance, disability income insurance and financial guidance. brightpeak financial is a division of Thrivent Financial, a not-for-profit membership organization of Christians founded more than a century ago, and headquartered in Minneapolis, MN. For the past two years, brightpeak has been recognized by Minnesota Business Magazine as one of 100 Best Companies to Work for. Learn more at http://www.brightpeakfinancial.com.
1Britt, Family Relations 61 (October 2012): 615 – 628