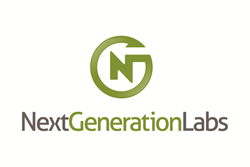 SAN DIEGO (PRWEB) February 09, 2018
Next Generation Labs today announces that the Company has entered into an exclusive manufacturing agreement with Lab Express, a NJ- based FDA approved specialty chemical and pharmaceutical ingredients manufacturer, for the production of synthetic TFN Nicotine.
Lab Express has been key to Next Generation Labs' production of synthetic nicotine for the past two years, and both companies have agreed to convert their prior supply contract into a formal long-term exclusive manufacturing agreement.
Vincent Schuman, CEO of Next Generation Labs welcomed the new agreement: "Lab Express has been an instrumental partner over the last two years – the organization has consistently delivered high quality manufacturing capabilities and we're confident in the additional production capacity that Lab Express can provide to Next Generation Labs."
Lab Express, which has recently been acquired by India-based RN Laboratories, operates a state-of-art cGMP manufacturing facility in Fairfield NJ, and currently produces TFN synthetic nicotine under license, utilizing the Next Generation Labs patented process for racemic nicotine manufacture. Lab Express also undertakes proprietary second stage processing of TFN nicotine to isolate purer S-form isomer nicotine for Next Generation Labs.
"The recent acquisition by RN Laboratories reinforced our belief that this partnership will deliver on its commitment to fulfill future production needs. At Next Generation Labs, we're seeing a steady and significant rise in customer demand for synthetic nicotine, this partnership further enables us to meet the growing demand with a consistent, high quality product," concludes Schuman.
Dave Mazzarell, CEO of Lab Express comments: "We strive to work with innovators and leaders in the industry and we see synthetic nicotine production as an important part of our future expansion into new markets. There is no doubt that synthetic nicotine will have a unique place in new product development in the pharmaceutical and tobacco industries, and we're proud that this partnership with Next Generation Labs puts us at the forefront of these new development opportunities."
Next Generation Labs sells TFN Nicotine directly to e-liquid manufacturers, to purchase TFN Nicotine please contact Vincent Schuman at Vincent@nextgenerationlabs.com.
###
About Next Generation Labs
Founded in 2014, Next Generation Labs developed TFN® Nicotine, the world's leading synthetic nicotine that is not derived from tobacco. TFN® Nicotine is used in over 40 e-liquid brands and ZIA™ nicotine gum in the US and is playing a central role in helping revolutionize the pharmaceutical and vaping industries.
http://www.nextgenerationlabs.com