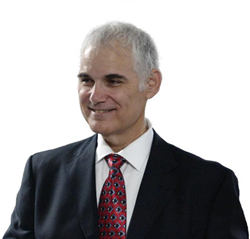 People know there are lots of advantages to the Self-Directed IRAs we talk about here
ATLANTA (PRWEB) February 08, 2018
Tax deductions can be a tremendous benefit for those who are looking to stretch the value of a retirement dollar—particularly through the use of Self-Directed IRAs. But navigating the world of tax deductions can be an intimidating and complex process as well, which is why Jim Hitt of American IRA recently posted tips for tax deductions with Self-Directed IRAs on the American IRA blog.
Jim Hitt pointed out that many legal and professional fees, for example, are tax-deductible, reducing an investor's taxable income. For example, generating LLC operating agreements can be fees associated with business, as can fees to attorneys for the handling of real estate business. However, Jim Hitt did note: "However, you cannot generally deduct legal and professional fees that are directly tied to assets held in tax-deductible Self-Directed retirement accounts."
What does this mean for Self-Directed IRA holders? It means that it's important to view these assets as separate from an individual's own personal holdings—for example, the regulations state that a Real Estate IRA cannot hold real estate that the holder uses for their personal residence. The separation of these assets has advantages and disadvantages when it comes to year-end paperwork, which is why it's important that Self-Directed IRA investors know these rules before starting up.
Safe Deposit Box Rental fees can be tax-deductible, notes Jim Hitt, but not when used to store documents with the Self-Directed IRA—instead, they should be paid through the account, which is another way of keeping the entity separate from one's personal assets.
Understanding these key divisions is critical to not trying to deduct anything that is not deductible. "People know there are lots of advantages to the Self-Directed IRAs we talk about here," said Jim Hitt. "But it's just as important to know one's limitations. That helps prevent investors from turning a positive into a negative. And it's far better to know these facts well ahead of time so that there are no surprises come tax-time."
For more information on tax deducting with Self-Directed IRAs and its limitations, visit the American IRA blog at http://www.AmericanIRA.com or call 866-7500-IRA.
"About:
American IRA, LLC was established in 2004 by James C. Hitt in Asheville, NC.
The mission of American IRA is to provide the highest level of customer service in the self-directed retirement industry. Mr. Hitt and his team have grown the company to over $250 million in assets under administration by educating the public that their self-directed IRA account can invest in a variety of assets such as real estate, private lending, limited liability companies, precious metals and much more.
As a self-directed IRA administrator they are a neutral third party. They do not make any recommendations to any person or entity associated with investments of any type (including financial representatives, investment promoters or companies, or employees, agents or representatives associated with these firms). They are not responsible for and are not bound by any statements, representations, warranties or agreements made by any such person or entity and do not provide any recommendation on the quality profitability or reputability of any investment, individual or company. The term "they" refers to American IRA, located in Asheville, NC."