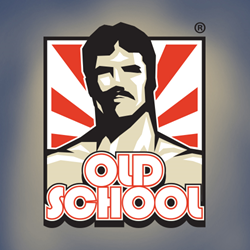 We partnered with WWP because we strongly support their mission to improve people's lives and promote health and wellness for an often neglected population
LOS ANGELES (PRWEB) February 14, 2018
Old School Labs™, makers of the best-selling Vintage line of natural sports supplements, has become a proud sponsor of the Wounded Warrior Project. In becoming a Corporate Champion of the charitable organization, Old School Labs has contributed a part of its profits to support the WWP's free programs and services for injured veterans.
"We partnered with WWP because we strongly support their mission to improve people's lives and promote health and wellness for an often neglected population," says Old School Labs founder and CEO Tarek Sidani. "In addition, many of our customers are servicemen, so we feel a special connection with those who have served and are still serving our country. This is a great way to give back."
The mission of Wounded Warrior Project (WWP) is to honor and empower Wounded Warriors. WWP's purpose is to raise awareness and to enlist the public's aid for the needs of injured service members, to help injured servicemen and women aid and assist each other, and to provide unique, direct programs and services to meet their needs. WWP is a national, nonpartisan organization headquartered in Jacksonville, Florida.
"As a company that promotes healthy living and active lifestyles, our goals align with those of WWP," says Sidani. "These shared values give our sponsorship special meaning. And of course we're very proud to be able to do our part to help those who have sacrificed so much for all of us."
About Old School Labs™:
Old School Labs™ is the maker of premium supplements that carry on the fitness philosophy of the "Golden Era" of bodybuilding. Old School Labs products do not hide behind proprietary blends, contain no artificial sweeteners or artificial flavors, and are manufactured using only high-quality ingredients. Old School Labs products include Vintage Burn™, a fat-burner designed to help preserve muscle while eliminating fat, Vintage Build™, a 3-in-1 muscle-builder, and Vintage Blast™, the world's first two-stage pre-workout. Old School Labs has been featured in prominent publications including L.A. Confidential Magazine and Haute Living Magazine.