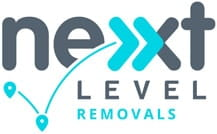 Next Level Removalists Sydney is the your expert removalist consultants
Sydney (PRWEB) February 11, 2018
Next Level Removals is well named. This company has taken the removalist business in Sydney to a whole new level of service, competence and care. In the Removalists Sydney world, they stand apart. Moving is one of the most stressful and worrying times in anyone's life, whether it's moving home or moving office. Next Level Removals understands this only too well. We value our clients and know that it's important to reassure them every step of the way.
Our years of experience in the removalists Sydney industry means that clients know Next Level Removals are experts through and through. They know they can trust them to look after their precious possessions from pick up to delivery, and that their White Glove Service takes meticulous care of their special belongings.
When getting ready for a move, your main concern is to ensure that everything is packed securely. Packing and moving valuables is distinctly different from packing & moving standard furniture and belongings. When moving any valuables with a relocation company there is a list of items that should ideally be with you, including:

Documentation such as employment contracts, stock certificates, contracts with financial institutions, ID's, check books, credit cards, securities, bonds, doctor & other important records
Jewels and furs
Dollars and foreign currencies
Stamp or coin collections
Soft copies of data on your computer
Next Level Removalists Sydney has a friendly and expert team that have literally thousands of moves under their belt. Every member is highly trained, has at least 5 years of experience and goes the extra mile to ensure 100% client satisfaction. Please call Next Level Removals call centre operators on 1300 005 400 for any queries and advices at all. They take customer service to a whole new level. Their email address is info@nextlevelremovals.com.au
When it comes to removalists in Sydney, Next Level Removals is open and up front with their fees, which is welcomed by their clients. With online costs listed, it's easy for clients to have a clear understanding of what's involved.
Because Next Level Removals charges by the number of cubic metres to be moved, they have a brilliant online Furniture Calculator. Clients access an exhaustive list and simply click on items to be moved and – bingo – the volume is calculated for them. Gone are the days of estimates, which were real mental challenges. The calculator means that Next Level Removals know what sized truck to use for your interstate removals.
It's no wonder we win constant kudos from their clients.
Next Level Removalists Sydney is leading the way with a whole new approach to the interstate removalist industry.