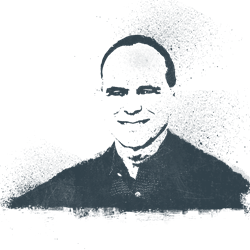 (PRWEB) February 12, 2018
Tarpley will oversee company operations, bringing to Real Vision 25 years of relevant experience. Hired for his skillset in operation excellence and media start-up experience, Tarpley is the latest addition to the Real Vision Senior Management team.
Real Vision Group's dramatic expansion has led to a number of recent hires within the company, increasing their headcount to help fuel the company's rapid customer-base growth. Tarpley will be able to assist in the improvement and smooth running of these expanded operations.
"We are excited to have Todd's leadership, keeping Real Vision at the forefront of the video-on-demand industry that is disrupting the world of media," said Real Vision Group CEO, Raoul Pal. "The team, with Todd's management, will enhance Real Vision's position as a key strategic partner to top media brands and financial institutions."
Tarpley brings extensive experience in the media industry working at giants such as The History Channel, Time Inc, Meredith and A+E Networks to small start-ups in the space. He also has an MBA from Yale, studied Film at NYU, and is a championship wrestler. Tarpley will manage Real Vision's global operations, based out of the New York office.
 
"The services of Real Vision are unique in the financial media industry, and I am excited to be a part of this disruptive company leading the way in making important positive changes to the industry", said Todd Tarpley.
In addition to Tarpley, Real Vision continues to grow its team, adding a number of production and editorial personnel, and is expected to introduce additional hires in the near future as it evolves and scales in reach and strategic partnerships.
Real Vision Group is a disruptive global financial media company offering subscription-based, on-demand television, written research and podcasts. It's where we invite the world's most successful and famous investors to share their thoughts about what really matters in financial markets. Free from sponsors or advertising, we rebel against bias and sensationalism and give our guests the freedom to say what they think. Offices are located in the Cayman Islands and New York.
# # #