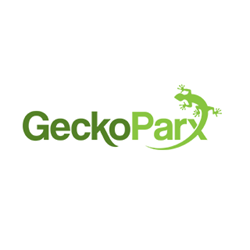 "Gecko Parx will provide a family center where young adults, teenagers, and kids can engage in various activities, from competitive to social in a safe and fun environment."
Weston, Florida (PRWEB) February 13, 2018
Gecko Parx, a new trampoline and adventure park, is scheduled to open next month in Weston, Florida and promises to have exciting activities that will allow the entire family to have fun together. The 40,000 square-foot family entertainment center will include a main trampoline court with interlocking trampolines, a vast selection of state of the art arcade games, two basketball slam dunk courts, a custom soft play playground for young guests, two trampoline dodgeball courts, and a multi-attraction pit that will feature jousting and a slack line.
The owner of Gecko Parx, John Duran, decided to open the facility after moving to Weston two years ago. He commented that there was a noticeable gap in the family entertainment experience in the area and that a venue that appeals to all ages was needed.
"Gecko Parx will provide a family center where young adults, teenagers, and kids can engage in various activities, from competitive to social in a safe and fun environment." John stated in a recent interview.
John has more than 25 years of family entertainment industry experience as an owner/operator and explained that his years of experience and passion for family entertainment motivated him to open a venue where the entire family can enjoy time together. John commented, "We want a place where everyone in the family feels welcome and comfortable."
A café with a variety of food and beverage options, including beer and wine for adults, and a parent's lounge will be available to accommodate individuals that want to watch others enjoy the center. Guest looking to test their abilities will find several challenging attractions including, a ropes course, a speed rock climbing wall that encourages parkgoers to compete for the fastest climb, and a modular two-lane ninja warrior attraction with connected parkour course.
John also commented that while he wants to ensure everyone at the park has a memorable and fun experience, safety is their main focus. He went on to say that Best American Trampolines was selected to assist with the park because of their commitment to producing quality American made products that exceed expectations.
"Best American provides high quality products manufactured in the USA and offers a variety of customizable options. They stand behind their products and have a team of professionals to support the implementation of their products, which is very valuable".
Best American worked Gecko Parx on the design and layout of the attractions, manufactured the trampoline attractions and custom ninja warrior course, provided support regarding project management, and completed the installation of the trampoline attractions and ninja course in less than six days.
Gecko Parx will offer a variety of events, camps, classes, and after school activities. The park will also have seven oversized party rooms and a VIP area for large parties and corporate events. Visit the parks website, http://www.geckoparx.com, for additional information on the various events and specials that will be offered.
Gecko Parx is located at 3305 Corporate Ave between the Royal Palm and Griffin road exits on I-75 in Weston, Florida.