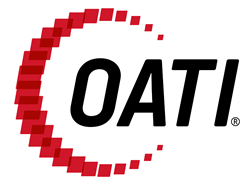 MINNEAPOLIS (PRWEB) February 15, 2018
OATI is proud to announce its commitment to the advancement of innovative grid modernization technology through its Gold Sponsorship of the Institute of Electrical and Electronics Engineers (IEEE) ISGT 2018 Conference. ISGT 2018 is February 19-22, 2018 at the Washington Hilton in Washington, D.C.
The theme of this year's ISGT conference, "Grid Transformation," focuses on the advancements and applications of both technologies and practices as applied to grid planning, operations, markets and policies to address the effective integration of variable and distributed energy resources. The four-day conference will feature plenary sessions, panel sessions, technical papers, and tutorials led by industry leaders and experts.
This includes OATI experts Dr. Ebrahim Vaahedi, Associate Vice President at OATI, and Dr. Ali Ipakchi, Executive Vice President of Smart Grid and Green Power, who will participate in the plenary session "Grid Operation Evolution and Technology Requirements" on February 21, 2018. In this session they, along with other experts and technology visionaries, will discuss the driving forces behind current grid operation evolution and its technology requirements. Other OATI senior members, Senior Vice President of Market Design and Consulting Dr. Farrokh Rahimi and Principal Systems Architect Scott Neumann, will also chair and present technical articles at the conference as well.
"We are excited to sponsor this leading organization and participate in the IEEE ISGT 2018 Conference," said Sasan Mokhtari, President and CEO of OATI. "OATI is committed to supporting innovative smart grid initiatives across the globe."
About OATI
OATI provides innovative solutions that simplify, streamline, and empower the operational tasks required in today's energy commerce and Smart Grid. Serving more than 2,000 customers in North America, OATI successfully deploys and hosts diverse mission-critical solutions committed to industry standards and stringent security guidelines.
OATI (http://www.oati.com) is a leading provider of Smart Grid, Energy Trading and Risk Management, Transmission Scheduling, Congestion Management, Distribution, and Market Management products and services. OATI is headquartered in Minneapolis, Minnesota, with offices in California, Punjab, Telangana, and Singapore. For more information, please contact sales@oati.net.