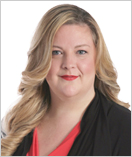 "My philosophy is not to simply sell products to clients, but rather to empower them with the tools to comprehend the overall insurance process. Gaining clients' trust and proving to them that time spent with me will be educational is of the utmost importance,"
KIRKLAND, Wash. (PRWEB) February 09, 2018
Sara Bruce-Sehlin, First Tech Federal Credit Union, is featured in a special section of the January issue of Seattle magazine as a 2017 Five Star Home and Auto Insurance Professional award winner.
Five Star Professional partnered with Seattle magazine to identify and showcase an exclusive group of home and auto insurance professionals who have demonstrated excellence in their field. Less than one percent in the Seattle area received this recognition.
"I take the time to fully examine clients' needs and explore all suitable coverage options before making any recommendations. Doing what's right isn't about selling a policy, but rather doing what's best for my client. My connection goes beyond an insurance quote, from helping them find neighborhoods with good schools to recommending local restaurants; I try to help clients settle into their new home. Working in a full-service financial institution allows me to provide qualified professional referrals to my clients that vary from mortgage advice to financial planning as well," said Sara Bruce-Sehlin of First Tech Federal Credit Union.
The 2017 Five Star Home and Auto Insurance Professional award winners have been carefully selected for their commitment to professional excellence and overall client satisfaction. The award is based on rigorous research with significant focus on customer feedback and providing quality services.
"Offering a sense of security when it comes to one's home and other personal assets is invaluable. Being the first contact to recover from the unexpected is an extremely important job. Five Star Home and Auto Insurance Professionals are up to the challenge as evidenced by their high levels of client satisfaction," Dan Zdon, CEO, Five Star Professional.
Five Star Professional contacts thousands of recent homebuyers, along with real estate agents, to identify award candidates and measure their client satisfaction levels. Phone and online respondents rate their Home and Auto Insurance Professional on criteria such as overall satisfaction and referability. Qualifying candidates are then evaluated on objective criteria such as experience, production levels and disciplinary and complaint history.
"My philosophy is not to simply sell products to clients, but rather to empower them with the tools to comprehend the overall insurance process. Gaining clients' trust and proving to them that time spent with me will be educational is of the utmost importance," said Sara.
See Sara Bruce-Sehlin's Five Star online profile here!
Professionals do not pay a fee to be considered or awarded. For more information, visit http://www.fivestarprofessional.com.
First Tech Insurance Services is a wholly-owned subsidiary of First Tech Federal Credit Union.