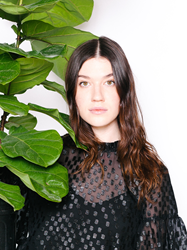 PORTLAND, Ore. (PRWEB) February 12, 2018
Agency partners Danica Wilson and Louis Carlton announced February the addition of Chelsea Spear to their core team. Chelsea has assumed the role of Creative Account Director, a hybrid title that seeks to capture the breadth of her experience. Chelsea has held several positions: social strategist, account director, art director, and producer. "None of those titles properly reflected what Chelsea brings to Plastic Sunshine," says Carlton "We have a lot of tools with which to build great stories, but Chelsea's ability to organically grow a brand's engagement through social and digital strategy completes us."
Chelsea's vast experience crafting digital, retail and social awareness campaigns for a variety of brands such as Clifbar, Visa, Facebook, Apolis, and the influencer account @ModernOutdoors has given her a unique perspective. According to Chelsea, "I love the work, but my favorite thing is building long-lasting client relationships. That only happens when you follow through and earn that special trust. It's simple, but it's everything."
"We're stoked to have Chelsea on board rounding out the leadership team, but we're even more excited for what she brings to our clients and their consumers. The impact her work has on a brand feels magical," says Wilson.
Outside of the office you'll find Chelsea collaborating on photoshoots, making trillions of friends and taking road trips to anywhere. Follow along @chelsea.spear.
More about Plastic Sunshine:
We transform daring brands by designing campaigns, content and experiences that bring meaning and inspire humans.